Music: Power To Reign ~ Samsoft [@SamsoftMusic]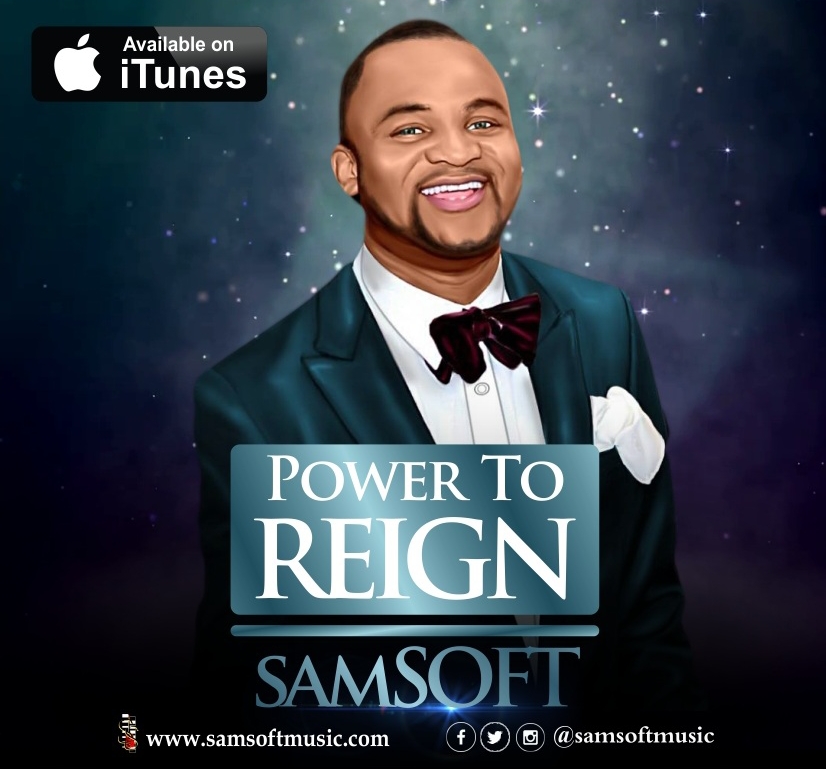 Gospel music minister, Samsoft activates "Power to Reign" in life, after his previous release "I Believe".
He believes the power to reign does not depend on our background, education, how we look, how much savings we have in our bank accounts or the circumstances surrounding us. The power to reign is based entirely on Jesus alone! This declaration, that we will reign in life, is based on a promise that has been recorded in the Word of God. Romans 5:17 says, "For if by one man's offence death reigned by one; much more they which receive abundance of grace and of the gift of righteousness shall reign in life by one, Jesus Christ."
Jesus has qualified us, rejoice and reign as a king that you are!
Godwin Hillary & Samsoft co-produced "Power to Reign".
LYRICS
POWER TO REIGN BY SAMSOFT
Intro:
My name is samsoft God is taking me higher
Chorus:
The God that answered my prayers
Hes taking me higher
Giving me power to reign
Jehovah Answered my prayers
Hes taking me higher
Giving me power to reign
Verse:
Jehovah you REIGN you reign FOREVER
Jehovah you live you live for ever
The God that answer by fire
Answered my prayers show forth His glory when I pray
Chorus 2x
We call him alpha alpha & omega
We call him savior the beginning & the ending
Call him Jehovah God my provider
I deh call am God oh
Everlasting God
Chorus 2x
Interlude:
I feel like dancing I feel like singing
I feel like dancing I feel like shouting
I feel like dancing I feel like singing
Hallelujah to the king
Cheneke me                  } 2x
Chorus:
CONNECT WITH SAMSOFT
Twitter | Instagram: @SamsoftMusic
Facebook: Samsoft
Website: 
www.samsoftmusic.com