Eloho's Sophomore Album 'Unrestrained' – Now Available On iTunes & Other Online Media Stores [ @elohoefemuai]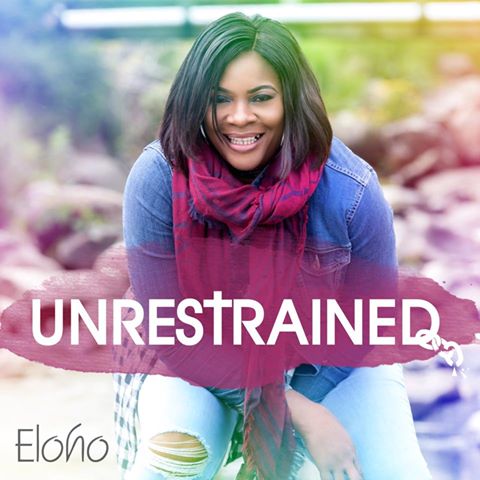 The wait is over! Following the recent bombarding of social media with campaigns & materials related to/off the "Unrestrained" album, ranging from the release of the infectious victory praise single – 'He's Alive',dished out to mark the anointed music minister's birthday celebration, down to the H.S Ideas directed energetic visual interpretation of the same single. One thing is certain – The Nigerian-UK Gospel music minister, songwriter, WAOMM member and Engage convener, Eloho is on a roll, blessing, impacting and making God's praise louder, one song, one idea, one video all at a time. 
Produced by one of Africa's finest sound crafters – Akinwunmi Oluniyi 'FLOROCKA' Akiremi, the 12 tracker musical project is Eloho's second studio album. A mellifluous combination of tracks showcasing her abundant gifting of music genres ranging from worship to inspirational and life-giving songs, spiced with a distinctive African flavor that motivates and energizes you to worship God even in the very confines of your home. 

Also contained in the classic body of work is – 'Fearless' – a powerful song of confidence that seeks to empower every listener who has lived in fear; to stand fearless. The fear of rejection, fear of not being accepted, fear of what people will say or do, the fear of stepping out has restrained us but 'Fearless' encourages you to live courageous because God is a safe place to hide and always ready to help when we need Him.

Other tracks on the album like 'Once Again', 'The Name of Jesus', 'He'll Do It Again', 'Worship Medley' and'Praise Jam' feature Gospel music heavyweights like Isabella, Gracey, Anna Barton, Sunkey andFLOROCKA. In perfect harmony, they add a very unique flavor to the album, something pleasing to your tastefor good music.
In very many ways, this album is uniquely different from her debut album

'

Aris

e'

which made its own impact.

S

ongs on the  'Unrestrained

'

album are full of life, ecstatic, full of hope and a good blend of modern day style of writing and vibrancy

,

clearly ministering to the heart of anyone who has lost hope, focus, or direction in life or ministry and bre

eding a

new life into their worship.
'Unrestrained' is born out of personal experiences and inspired by Psalms 46: 1-3. As a whole, the album speaks about the freedom we have in Christ.

Album Purchase links

–
'Unrestrained' on iTunes
  | 
'Unrestrained' on Amazon
For real time updates connect with Eloho –
Facebook page:
www.facebook.com/elohosmusic
Instagram & Twitter: @elohoefemuai 
YouTube: @elohoefemuai
Web:
www.elohoefemuai.co.uk