Baba Ti Gbe Ca Mi ~ Akerejola Dominion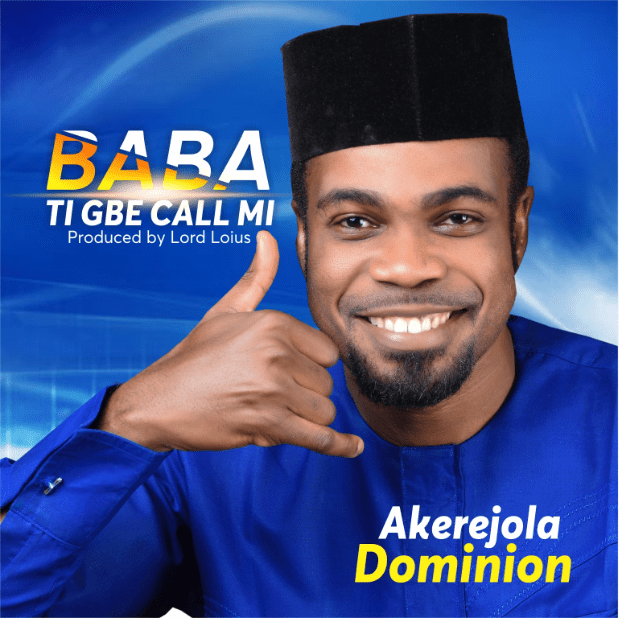 In preparation for his upcoming album, Dominion finally drops one of his highly anticipated spirit inspired single "BABA TI GBE CALL MI (God has answered my call) – a message that further help us view ourselves, state and condition from God's perspective (FAITH).
"The world says seeing is believing…….. God said IF YOU BELIEVE, YOU WILL SEE. Sure, this is the song for the season" – Dominion
Minister Akerejola Dominion is a gospel artiste, who is passionate about God and spreading the gospel through music. He specializes in all kind of classical, contemporary and traditional music, his major strength are in music directing and voice coaching.
Downoad links
Everybody, ( bosibi ko ma gbo mi,… ) When the devil tries to bring troubles your way (sha majo lo oya……)
No time to cry, no asking why, gone too far, to asking why.
Head up high, ready now, he's got your back, no stopping now.
Time to break the boredom, shackles down to freedom, get your praises on and keep your head up koma sope… Jesu koruko. Number one ni mo je ooooo