Audio: You Are Faithful ~ Victoria Smart [Instagram: @OfficialVictoriaSmart]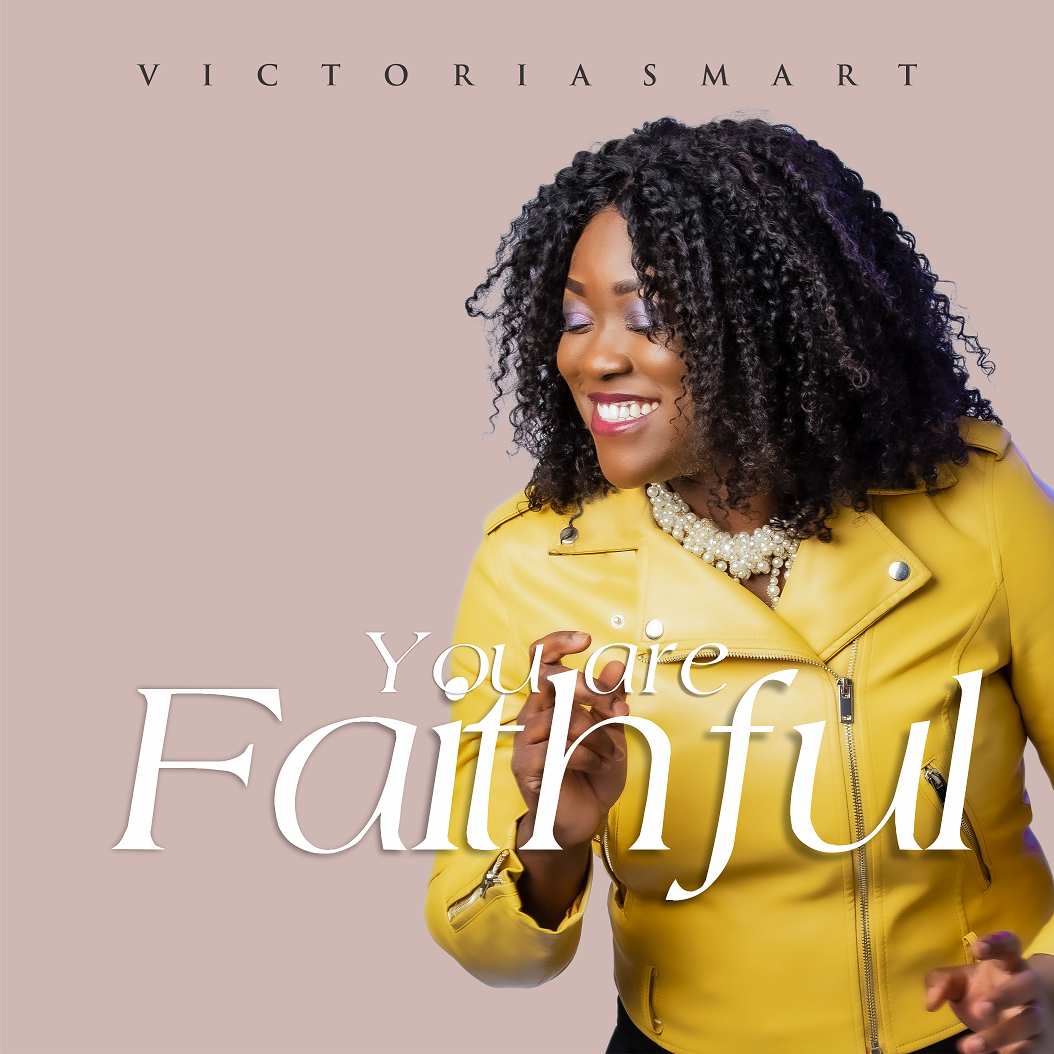 International gospel recording artiste, radio host and worshipper, Victoria Smart, releases yet another soul-stirring song titled, "You Are Faithful".
This song promises to inspire and encourage you to have a heart of gratitude with faith-filled words of confessions embedded in the lyrics as she also lifts and exalts the person of JESUS.
In her words: "When I think of the goodness of Jesus and all He has done for me, my heart rejoices in thanksgiving. I have come to know that the only constant in life is JESUS CHRIST.
"Even when we don't do what we ought to do, He still remains constant in blessing, guiding, lifting, forgiving, loving, protecting us and with all of that He never fails in His words. This is where this song was birthed from.
"This song is dedicated to my husband, Pastor Smart for expressing Jesus to me in a human form."
YOU ARE FAITHFUL – LYRICS
Written by Victoria Smart
Verse 1:
Your word is light to my path
It is my reality
When I felt like giving up
Thought it was over
You gave me your word
And said I can go on
You made me smile again
Took the pain away
Oooo
See me Now I am your trophy
I am winning ooo
See me Now I am your trophy
I am winning
Chorus:
You are Faithful
Yes you are
Oooo
You are Faithful to me X2ce
Verse 2:
Your glory shines through me
Now I can do anything
You changed my name
You changed my story
Now I live for you
forevermore
Lead – You changed my name
You changed my story
Now I live for you
Now I live for you Say
Chorus:
You are Faithful
Yes you are
Oooo
You are Faithful to me 2x
Vamp:
You are Holy
You are wonderful
You are great x3ce
Chorus:
You are Faithful
Yes you are
Oooo
You are Faithful to me 4x
CONNECT WITH VICTORIA SMART
Instagram: @OfficialVictoriaSmart
Twitter: @IVictoriaSmart
Facebook: OfficialVictoriaSmart