Uzo Oachi Unveils Her Debut Album, "Supernatural" – A Melodic Journey of Faith and Inspiration [Instagram | Threads | X | @UzoOachi]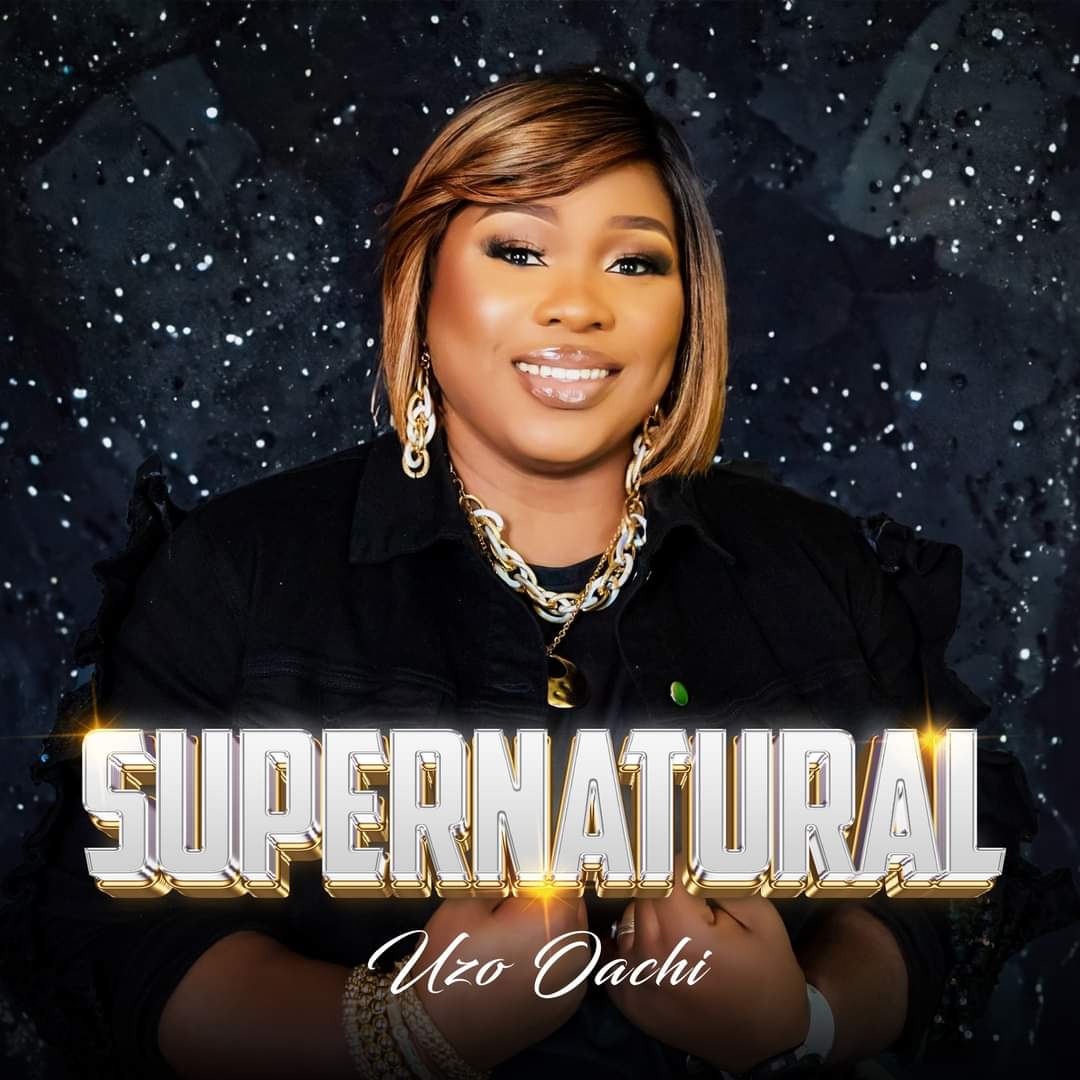 Uzo Oachi, the dynamic and soul-stirring gospel artiste, is thrilled to announce the release of her highly anticipated album, "Supernatural." This powerful collection of songs is set to captivate hearts and inspire a profound connection to faith and spirituality.
Known for her heart-rending vocals and profound lyrical depth, Uzo Oachi has poured her passion and unwavering faith into "Supernatural." Each track on this album is a testament to her commitment to delivering messages of hope, love, and divine salvation through the universal language of music.
Released on September 16, "Supernatural" is a musical journey that takes listeners on a transformative experience and the album is now available on all major music streaming platforms.
Uzo Oachi says: "The release of this album has been a dream come true for me because this is a vision that I have nurtured for as long as I can remember. It has been a journey of faith, trust, and absolute obedience to God's call to tell the world about Jesus. It is my prayer that as the world listens to the words of this album, that they would experience God in even more ways than I have experienced Him."
Stream | Download Link: https://linktr.ee/uzooachi
Album Tracklist:
1.Supernatural: The album kicks off with a powerful declaration of God's
supremacy over all creation, and a reminder that we are the express image of
God.
2.Testimony: This blend of contemporary African rhythm and Urban music
serenades listeners with lots of lovely instruments coupled with Uzo's bold and
stunning vocals.
3. Far Above All: Uzo Oachi's signature vocals shine in this track, emphasizing the
sovereignty of the Lord Jesus Christ over all other gods.
4. Alpha And Omega: An uplifting anthem celebrating the virtues and promises of
God to help, heal, and deliver at all times and in all seasons.
5. I'm Ready (The Overflow): A joyous and contagious melody that ignites faith
and courage. It urges hearts to lift-up in worship and shake off any weariness.
The track immediately takes listeners into an atmosphere of intimate worship.
6. What Can You Not Do: This song is a reminder that nothing is impossible with
God. It boldly proclaims the power of faith to overcome life's trials.
7. Move Of The Spirit: This is a clarion call to all Christians as ambassadors of
Christ, who is our hope and guiding light, to arise and yield to the move of the
Holy Spirit
8. You Are So Good: This reflective song reminds us that even in our darkest
moments, God never forsakes us, and He is always good.
9. Emmanuel: This track was initially released as a single in 2021 as a beacon of
hope after the year of the pandemic that claimed so many lives.
Connect With Uzo Oachi
Facebook: Uzo Oachi | Facebook
Instagram & Threads: Uzo Oachi (@uzooachi) | Instagram
Twitter: Uzo Oachi (@UzoOachi) / Twitter
YouTube: Official Uzo Oachi – YouTube
TikTok: Official Uzo Oachi (@officialuzooachi) | TikTok