Music: Spreading Things ~ Peejay Paul [@iAmPeejayPaul]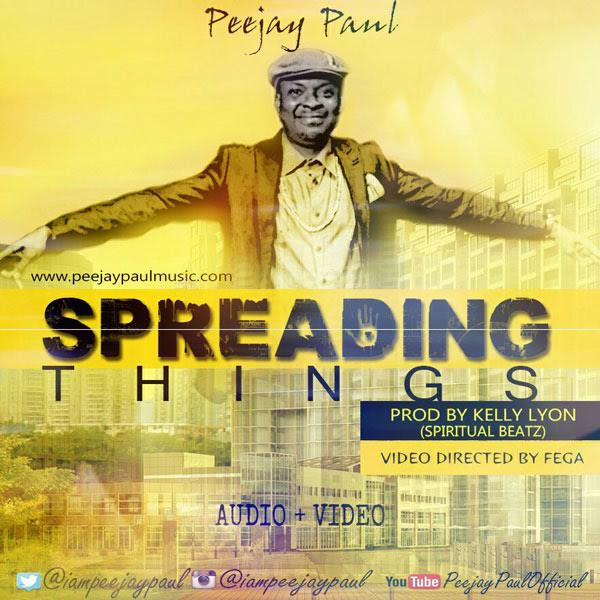 In this year 2016 of Spreading, Peejay Paul releases his hit Single: "SPREADING THINGS" (Audio +  Video) produced by Spiritual Beatz: Mr.Kelly Lyon and Video by video director Fega…..  It's time to spread! Are you ready?
Peejay Paul is a contemporary gospel artist from Nigeria who has been on fire since his debut release in 2012. The singer who released songs such as "I'm Shining", "I Belong to you", the naija flavored "God is good" and lots of other hits is always in the center of the industry with fresh gospel tunes and chart-toppers. He drops the new single and just released video for  "Spreading Things" as one of his first releases this 2016.
Listen and enjoy the song!



Connect with Peejay Paul
Twitter: @iAmPeejayPaul
IG: iampeejaypaul
Youtube: PeejayPaulOfficial
Website: www.peejaypaulmusic.com