Music: Sai Baba ~ Gospelaw [@Gospelaw4 @Gzenter10ment]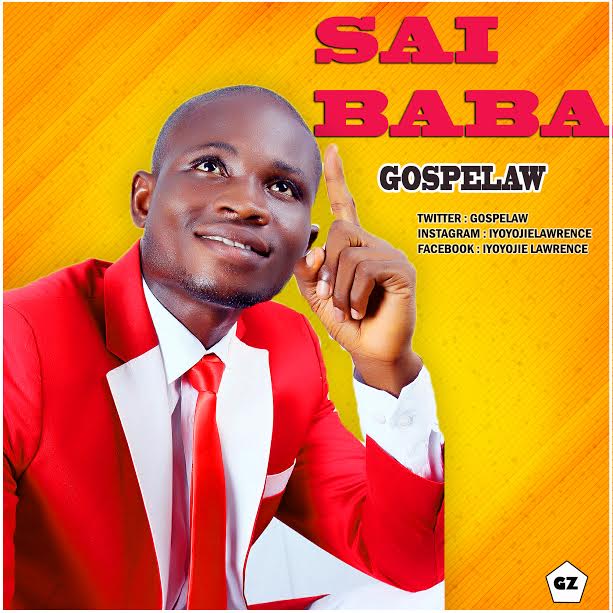 Iyoyojie Lawrence popularly known as Gospelaw is a Gospel Artist who hails from Edo state, Nigeria.
Born and brought up in kogi state and presently Schooling & residing in lokoja.
He is a pure gospel artist, a chorus and a personate praise leader full of the Holy Ghost. His unique quest for spiritual music, opened doors in various dimensions of spiritual and inspirational songs through the help of the Holy Spirit.
SAI BABA is one of his latest Singles. The song is bathed and inspired by the Holy Spirit to show fort and proclaim his majesty to the world that the Lord God still remains the same, yesterday, today, and forevermore. And that no man should be compare to him, no man should glorify himself, for He is a sovereign God and all the glory and honour in heaven and on earth belongs to him.
We welcome you to a new dimension of worship from God. Listen & be blessed.
More to Come.
Download Link : http://k003.kiwi6.com/hotlink/p1nzn92l6x/Sai_Baba_-_Gospelaw.mp3
CONNECT
Twitter : @Gospelaw4
Facebook : Iyoyojie Lawrence
Instagram : @IyoyojieLawrence