Okey Sokay's Debut Album "Revealed" Now Out! Available in Digital & Nationwide Stores [@OkeySokay]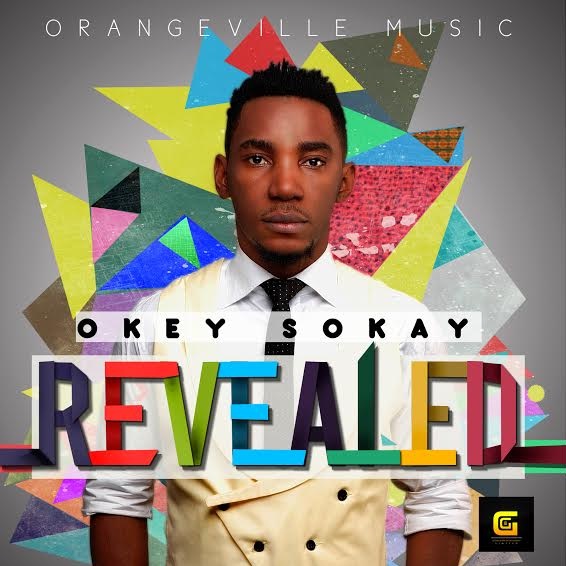 After 4 years of active music recording, performance and production, Nigerian gospel musician, choir director and Music Producer/Sound Engineer Okey Sokay (real name Dickson Okechukwu Onya) finally releases his debut album branded "Revealed".
According to him, it took him this long because he had to go through the process of learning and understanding his call in the ministry.
The multi nominated artiste released and EP 'Without You' in 2014, and has over the years released several singles to the delight and inspiration of countless number of fans and music lovers.
The album 'Revealed, according to Okey Sokay is an expression of his relationship with GOD, a demonstration on how interesting evangelism can be and how exciting it is rendering my service unto "YHWH".
'Revealed' which contains up and slow tempo songs includes previously released singles and a bunch of brand new ones; was given that title based on Okey Sokay's quest for people to finally get to see and experience God through Him.
REVEALED is not out and available for purchase on digital music stores. You can also get copies from your CD vendors nationwide.
iTunes
http://itunes.apple.com/album/id1090728333?ls=1&ap p=itunes
Apple Music
http://itunes.apple.com/album/id1090728333
Spinlet
https://spinlet.com/music-and-genre-album/236312
Amazon
https://goo.gl/kYNzBj

REVEALED by Okey Sokay is Marketed and Distributed by

GLOBAL GOSPEL ENTERTAINMENT LIMITED

Shop 06 ASD Ojo Alaba International
Market off Abuja Plaza Gate
08170041466, 08162619881

Also available at
HARMONY MUSIC VENTURES
Shop 379 Utako motor park Jabi,Abuja FCT
08065333622

RALPH MILLER MUSIC/MOVIE PRODUCTION
300 PORTHARCOURT ROAD ABA
ABIA STATE
08033422122

WHITO MUSIC
NO.6 Rumola Street
Port Hacourt, Rivers state

CRYSTAL CD Plaza
No.30 Rwang Pam street,
Near terminus, Jos Plateau state.
08033752981.

Also available at selected music stores around your location.