Audio: Ogo ~ Segun Gilbert [Instagram | Twitter: @Segun_Gilbert]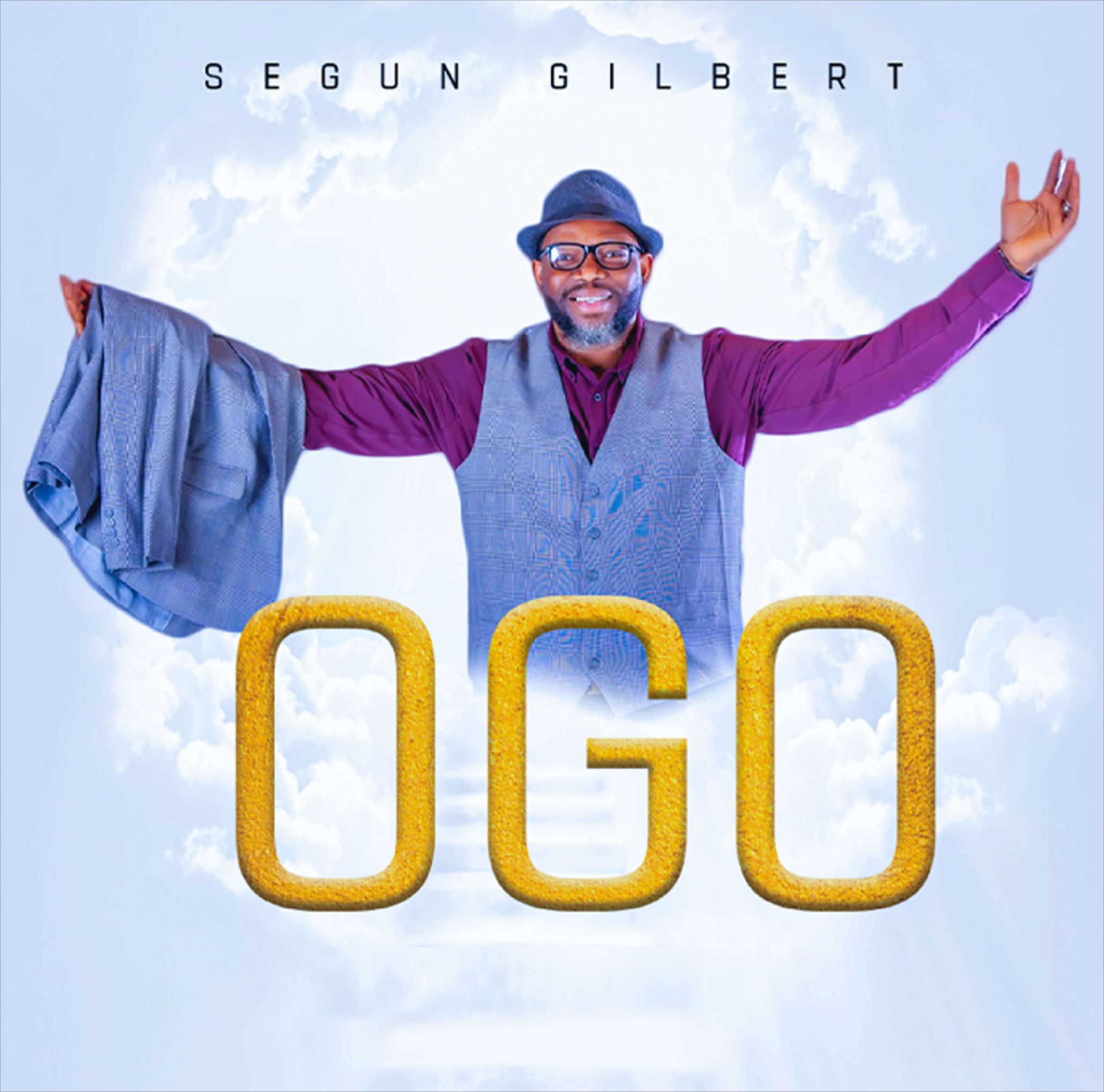 Worshiper, Segun Gilbert has released another pulsating and powerful song, "Ogo" (Glory).
Having just released his second studio album, 'Practicing Our Forever Behaviour' back in August, the Canadian based Nigerian singer has followed up swiftly with this sweet, divine and melodic uplifting song, which he titled Ogo.
"Ogo" (Glory) by Segun Gilbert is a simple praise sound with an infusion of traditional Yoruba Gospel. It is a song that glorifies GOD in it's wholeness and HIS holiness. A song of thanks and that of praise! A song for the season.
"Ogo" was produced by veteran Saxophonist, Yemi Sax and it's streaming on all platforms.
Stream OGO (Glory) below:
.
OGO (GLORY) – LYRICS
Mo wa yin o logo
Oba to ti
Toun si, toun ti
Toun si, toun ti
To ti, toun si
Doooo dooooo door
Doooo dooo doo
(Call and resp)
Mo wa yin o logo
Mo wa yin o logo
Oba to ti, toun si
Toun si, toun ti
To ti, toun ti, toun si
Mo wa yin o logo
(2X)
(Call and response)
Ha! ope loye
Ha! Ope loye
Mo wa laiye mo wa laiye
Ha! Ope loye
(Call and resp)
Ha! Ijo loye
Ha! Ijo loye
Mo wa laiye mo wa laiye
Ha! Ijo loye
(Call and resp)
Ha! Erin loye
Ha! Erin loye
Mo wa laiye, mo wa laiye
Ha! Erin loye
(Call and resp)
Mo wa yin o logo
Mo wa yin o logo
Oba to ti, toun si
Toun si, toun ti
To ti, toun ti, toun si
Mo wa yin o logo
(2X)
(Call and respond)
Mo wa yin o logo
Mo wa yin o logo
Oba to ti, toun si
Toun si, toun ti
To ti, toun ti, toun si
Mo wa yin o logo
Oba to ti, toun si
Toun si, toun ti
To ti, toun ti, toun si
(4X)
CONNECT WITH SEGUN GILBERT ON SOCIAL MEDIA
Instagram | Twitter: @Segun_Gilbert