Nagode – Gbenga Kalejaiye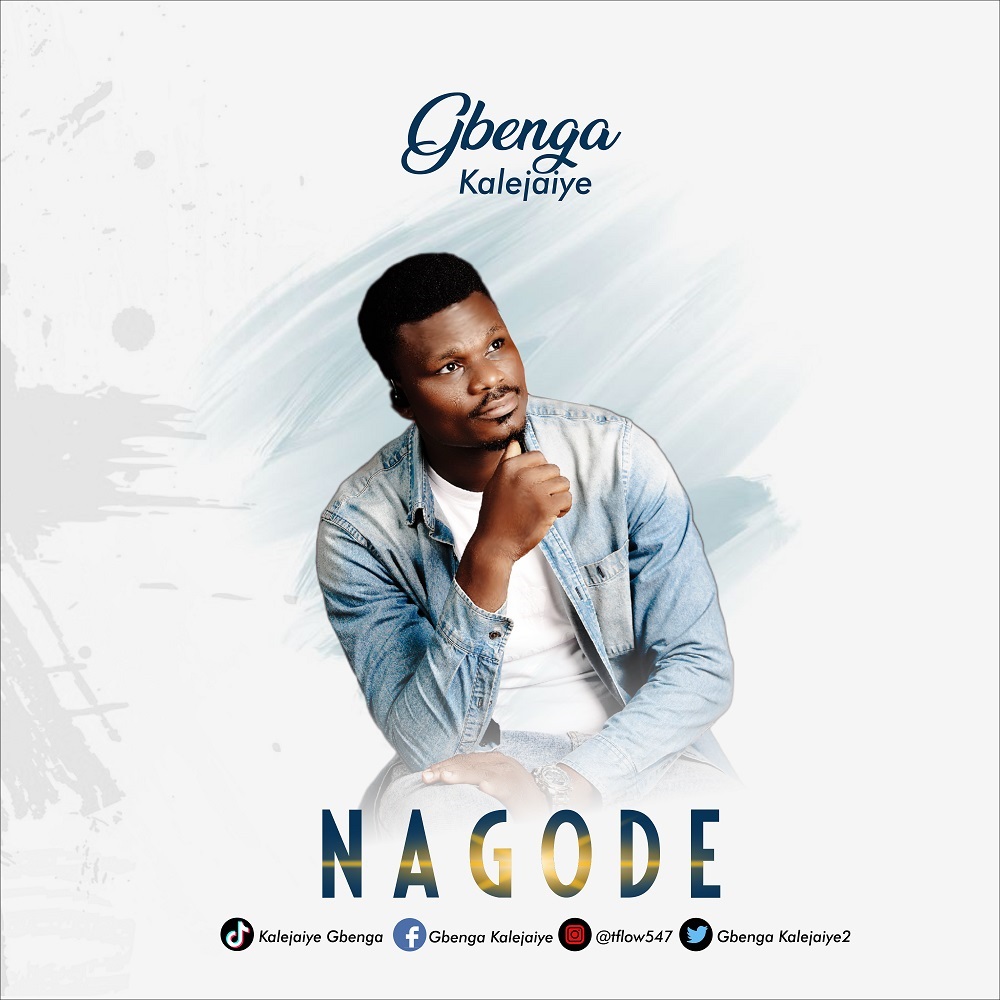 Fast rising dynamic gospel music minister, a song writer, composer, Gbenga Kalejaiye finally drops his much awaited brand new single titled "Nagode".
Gbenga Kalejaiye was born in the 80s, studied civil engineering in Kaduna poly where he obtained his HND in civil engineering. Even though he is currently into the business world. Gbenga Kalejaiye is married and blessed with a son to the glory of God.
Gbenga Kalejaiye is a spirit man and loves music, with a very good knowledge of song arrangements. He was into music at a very early age, with the understanding that the gospel is not complete without Christ.
He believes that Jesus should be seen at the center of everything you do.
Gbenga Kalejaiye released an Album in 2015 titled Hellele God and also another in 2017 titled Grace with some singles in the recent year,
Gbenga Kalejaiye is currently working with great minds on an Album, with songs inspired by the Holy Spirit to touch souls, blessed lives and with deep thoughts of seeing Jesus at the center of it all.
LYRICS: Nagode By Kalejaiye Gbenga
Ya Yesu,
Mun gode Maka,
VERSE:
Mai nene zan baka (What can I give to you)
Mai nene zan kawo (What will I offer to you)
Da na ce in baka tuwo (I would have offered food)
Ama ba za ka ci ba (But you won't eat)
Sai godiya (Except my Thanksgiving
Sai godiya (Except my Thanksgiving)
Sai godiya zan baka (I will offer Thanksgiving)
CHORUS:
Sai godiya ne zan baka (I will offer you thanks)
Godiya, Godiya (Thanks Thanks)
Sai godiya ne zan baka (I will offer you thanks)
Ga godiya na (Receive my Thanksgiving)
VERSE:
I don't know what to give you
Cause you deserve much more
Then I bring before you Jesus
You deserve much more
CHORUS:
Sai godiya ne zan baka (I will offer you thanks)
Godiya, Godiya (Thanks Thanks)
Sai godiya ne zan baka (I will offer you thanks)
Ga godiya na (Receive my Thanksgiving)
BRIDGE:
Nagode masoyi na (Thank you lover of my soul)
Nagode mai taimako na (Thank you my helper)
Nagode mai share hawaye na (Thanks you for wiping my tears away)
Nagode (Thank you)