Audio: My Defender ~ Solo E [@Ekenesolomon10]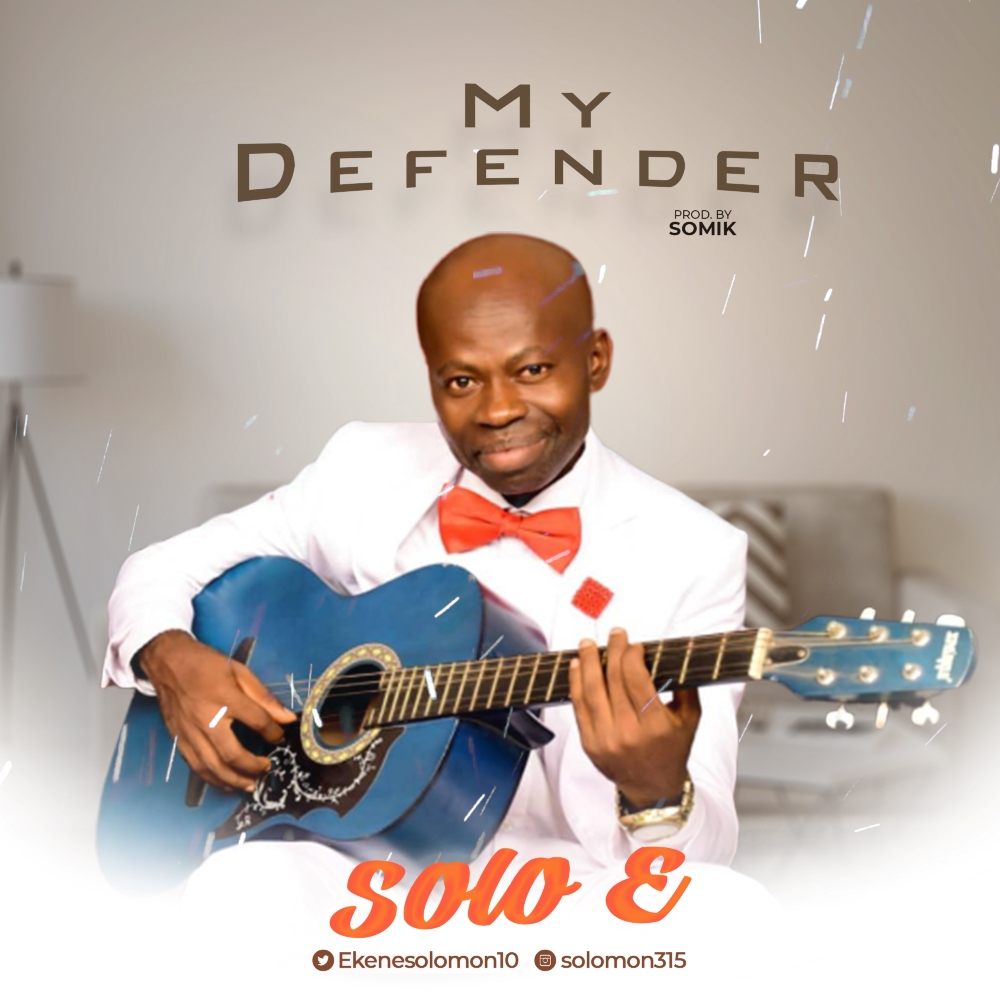 Nwachukwu Ekene Solomon, best known as SOLO E acknowledges God's Mightiness in his newest single titled "My Defender". It's an Afrocentric tune laced with sweet guitar licks and God glorifying lyrics for an uplifting groovy track.
According to Solo E, "My Defender" is a song that seeks to re-establish the divine protective nature and Power of God, towards mankind especially in his life. "It's also a re-assurance that there's nothing God cannot do to defend the righteous, to lift, heal and re-mould destinies" He Added
The new track serves as SOLO E's sophomore effort following his official debut on the gospel music scene with "New Dawn," released in 2018..
'My Defender' was Produced by Somik,
ABOUT SOLO E
Solo E is a recording artist, singer-songwriter, instrumentalist and music minister who hails from IMO State, Nigeria. He is a die-hard optimist who believes in God and a graduate of political science from Madonna university Okija.
Solo E is a member of living Faith Church (aka Winners Chapel) Owerri, where he serves as a praise/worship leader. He is also a registered member of FOGMON Imo state chapter. 
CONNECT WITH SOLO E
Twitter: @Ekenesolomon10 | Instagram: Solomon315
Phone No: 08037459677, 08127560214