Music: To Him ~ Olukayode Ogedengbe [@kdvinetreasure @NikkiLaoye]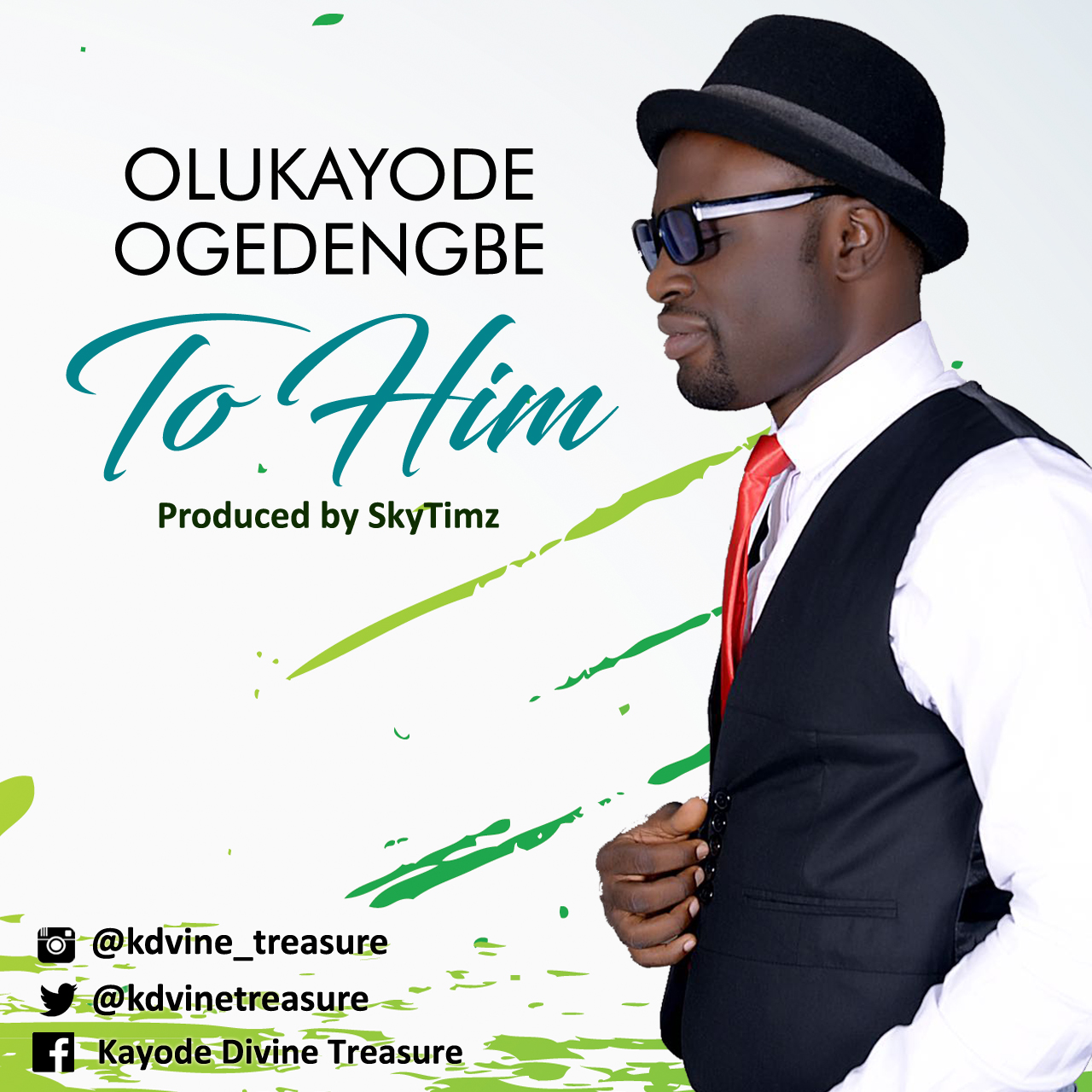 Out Today is the brand new single from Olukayode Ogedengbe, a fast rising Visually Impaired Gospel recording artist, Songwriter, Music Minister. He is one of the worship leaders at House On The Rock Church, Lagos.
The  Muson, TFL award winning singer beckons you all to Worship as The VINE TREASURE MUSIC presents a new Worship sound from this gifted singer titled "TO HIM" –  A confession and acknowledgment of God's Unlimited GRACE.
Produced by the prolific Skytimz, the song is a captivating worship song laced with beautiful harmonies, showcasing Kayode's vocal dexterity in total adoration "TO HIM" who sits upon the throne.
Speaking about the song, Kayode shares – " I say a big Thank You above all to GOD almighty for delivering this  divine piece to me and surrounding me with all  these great people who have helped interpret the song as Inspired.
Thank you so much Skytimz for making this project come alive, God bless you. 
Thanks to the background vocals – Lauretta Cookey , Sarah Ayika & Alaba Ilori you made this song even more special.
And to Nikki Laoye, Thank you so much for all the support on social media/online presence"
Listen Download and Enjoy the new single – "TO HIM"
For bookings or enquiries, please call 08154893910.
CONNECT
Twitter: @kdvinetreasure
Instagram: @kdvine_treasure