Video: Manifest (Live Version) ~ Nikki Laoye [@NikkiLaoye]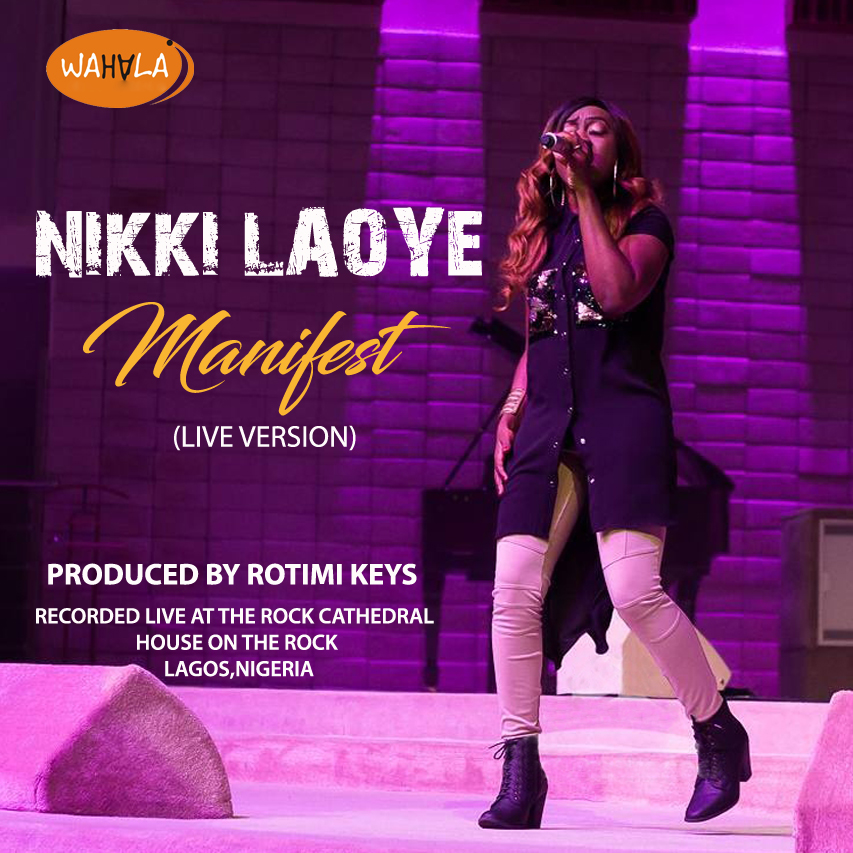 After her recent return from her USA/Canada tour, Nigerian Soul Singer, Nikki Laoye has officially released her new single, "Manifest" – a praise anthem, written and arranged by Nikki herself with a twist of the popular Nigerian worship song, "Oh Lord Come Down and Manifest your power".
Produced by Rotimikeys, Nikki Laoye has teamed up once again with her friend/award winning producer (who is widely renowned for producing her award winning hit song, "Only You") and together, they have created another catchy praise tune, bound to become a favorite on every choir director's music itinerary and music lovers' playlists.
Recorded Live at The Rock Cathedral, House On The Rock, Lagos Nigeria, Nikki Laoye performed it for the first time, alongside her band – TeamNikkiLaoye, at the 4th Edition of The African Praise Experience.
She has also performed it at other concerts & events and on her tours before its official release today.
Speaking about the song, Nikki shares,
"The song kept ringing in my spirit, just about a week to TAPE 4 Concert last year and I called up my friend and producer, Rotimikeys to tell him about it.
In a couple of hours, I popped into his studio and voila, he put drums, tones and structure to my idea in no time. 
I wasn't under any pressure to officially release it, though I performed it at the concert and other events afterwards since then but I believe this is the right time for its release.
A time when God is showing up for us, in us and through us for the world to marvel and bow at the power of His outstretched arm over His Children.
Yes, God daily MANIFESTS His power in us and by this power,we go forth to do all things through Christ that strengthens us 'cause the world eagerly awaits the MANIFESTATION of the Sons of God.
It's Time to MANIFEST!!" 
THE BAND – #TeamNikkiLaoye 
Musicians
Bass: Daniel Opara
Drums: Ezekiel Aigbadumah
Keyboard: Chigozie Nwankwo
Lead Guitar: Matthew Omotewo
Background Vocals:
Lauretta Cookey
Nelson Jason Ekperi
Sarah Ayika
Joy Ayika
Modot Anita Dominic
CONNECT WITH NIKKI LAOYE
Instagram & Twitter: @NikkiLaoye