Music: Lift Up Your Head ~ Joshua Oyetunde [@joshuauyetunde @manuzmx]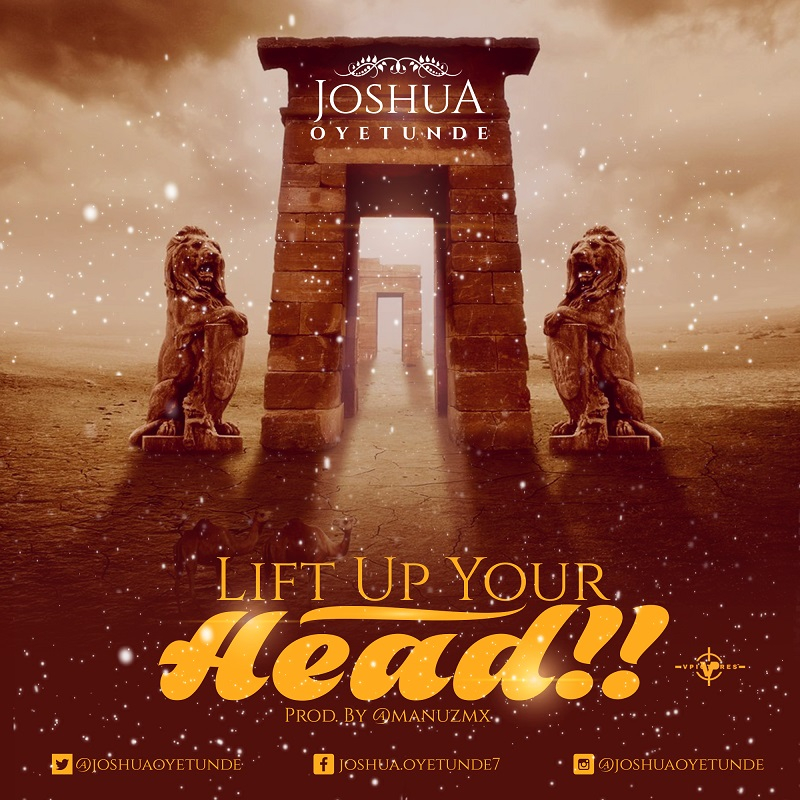 When the gates are shut, cities are grounded, nations are locked down, life is on hold.
At a time like this, normalcy is returned only when the King of Glory comes in and passes through the land and such a life.

This new single 'Lift Up Your Head' is a song that ushers in the King and signals the dawn of a new era. It is prophetic and intercessional.

It is a glimpse into Joshua Oyetunde's forth coming album, produced by the @manuzmx.
Download, listen and share.
CONNECT
Twitter: @joshuauyetunde @manuzmx