Yemi Alafifuni's New Single "Home" Is The Perfect Soundtrack For The Holiday Season [Instagram & Tik Tok: @YemiAlafifuni]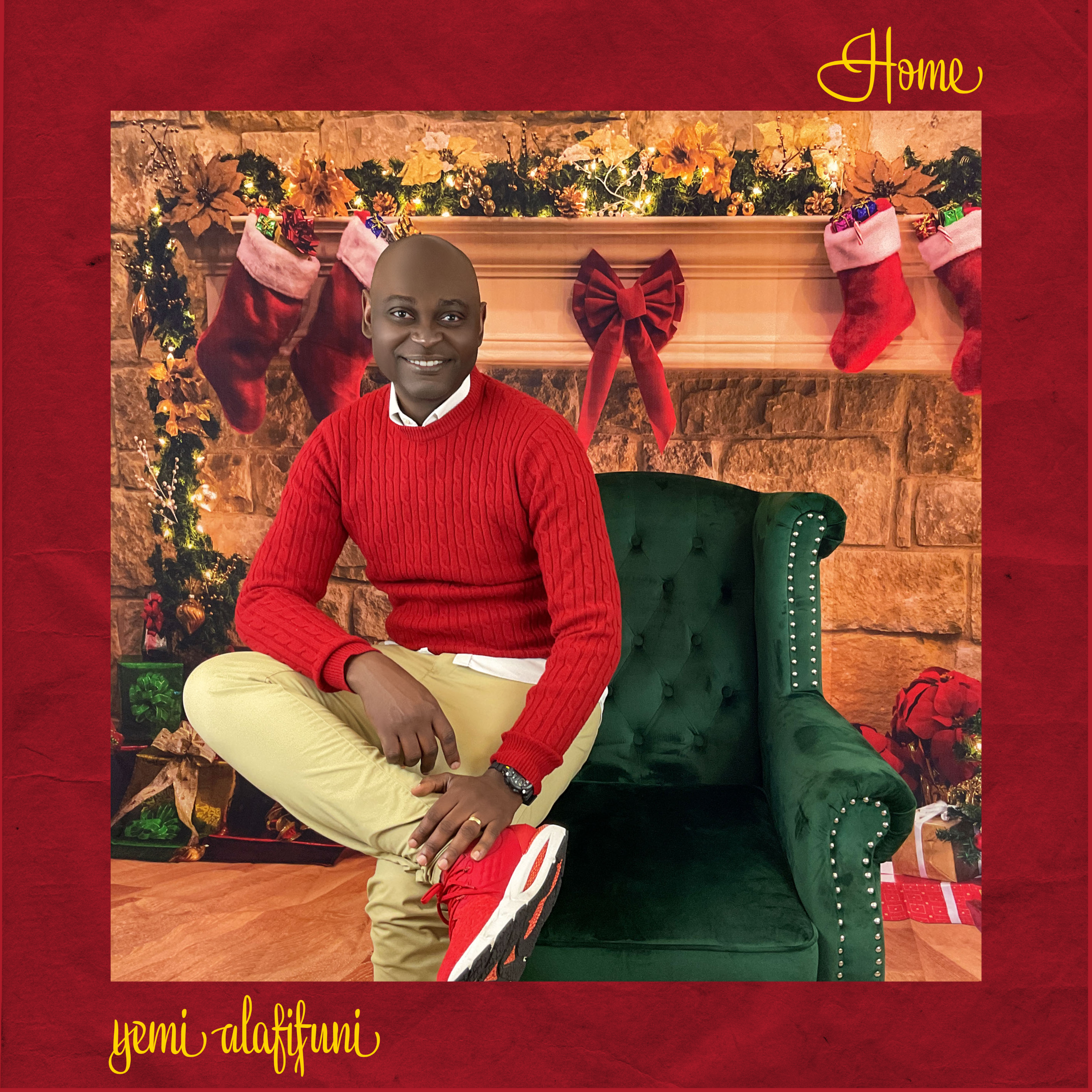 Family, love, home coming, the sparkle, a pinch of miracles and fa la la la… it's Christmas and home is where the heart is…
UK chart topping and Grammys considered artiste, Yemi Alafifuni has released a fun-packed Christmas single titled "Home."
Inspired by Yemi's childhood and love for Christmas, Yemi is hoping every home is filled with joy that lasts this year – whether naughty or nice! The beauty of the season is captured in this song, vocally, musically & lyrically.
Yemi is hoping you will consider this Christmas song "Home" for your audiences and Christmas programming this year.
Stream: https://music.yemialafifuni.com/home2
About the song:
From the start, Yemi takes you into a feeling oh so familiar, yet far from ordinary. "Home," written to combat loneliness, is an up-tempo indie pop song produced by Jamie Snell. It is a fresh sound that will invigorate anyone and gets you in the Christmas mood.
In Yemi's own words:
"As a child, Christmas was a special time for me and my family. There's no better feeling than making it home at such a wonderful time of the year and this is my little message of hope. I am aware that not all get to enjoy the season and for those whose hearts need a little cheer, this song is for you. And if you're away much like I am sometimes, I hope you make it home to be with people you love. Never forget that you are not alone! In fact, no one deserves to be alone whether naughty or nice."
"Home" is part of a body of work called "THE PRODIGALS" releasing next year.
There's more:
Yemi has also teamed up with his lovely wife to create a children's book titled; "Living Hope: Cakuva & The Crown."
"Living Hope: Cakuva & The Crown" is a captivating children's illustrated book penned by the talented authors, Bunmi and Yemi Alafifuni. In this enchanting story, young Anna and Mikel venture into the mystical world of Cakuva, a once-vibrant city now shrouded in despair, all thanks to the avarice of its rulers.
The book is available in paperback and eBook version on Amazon Kindle – Click here to review: https://www.amazon.com/Living-Hope-Cakuva-Yemi-Alafifuni-ebook/dp/B0CL7TC9QR/
Short Bio:
Yemi Alafifuni is a recording artist based in the UK. This singer – songwriter combines stunning melodies with infectious grooves and great beats, to create a catchy, yet direct and edgy sound.
Yemi's debut album was released in February 2019 with its leading track "Padre" added on Spotify's editorial playlist and its music video has seen over 1 million views on VEVO & Facebook respectively. Following this, Yemi's single release in February 2020 charted on iTunes charts in the Christian/Gospel genre. His EDM release "Hope Alive" was voted number 1 on the ASTEP 4WD Official UK Charts.
Yemi received multiple Grammys consideration in four categories including 'Best New Artist'. Yemi is a voting member of the Recording Academy (Grammys) – class of 2021.
He has often been compared to artistes including Bebe Winans, Donnie McClurkin and Luther Vandross to name a few. Check out www.yemialafifuni.com
For further info, interviews, sync licensing and more, please contact info@yemialafifuni.com