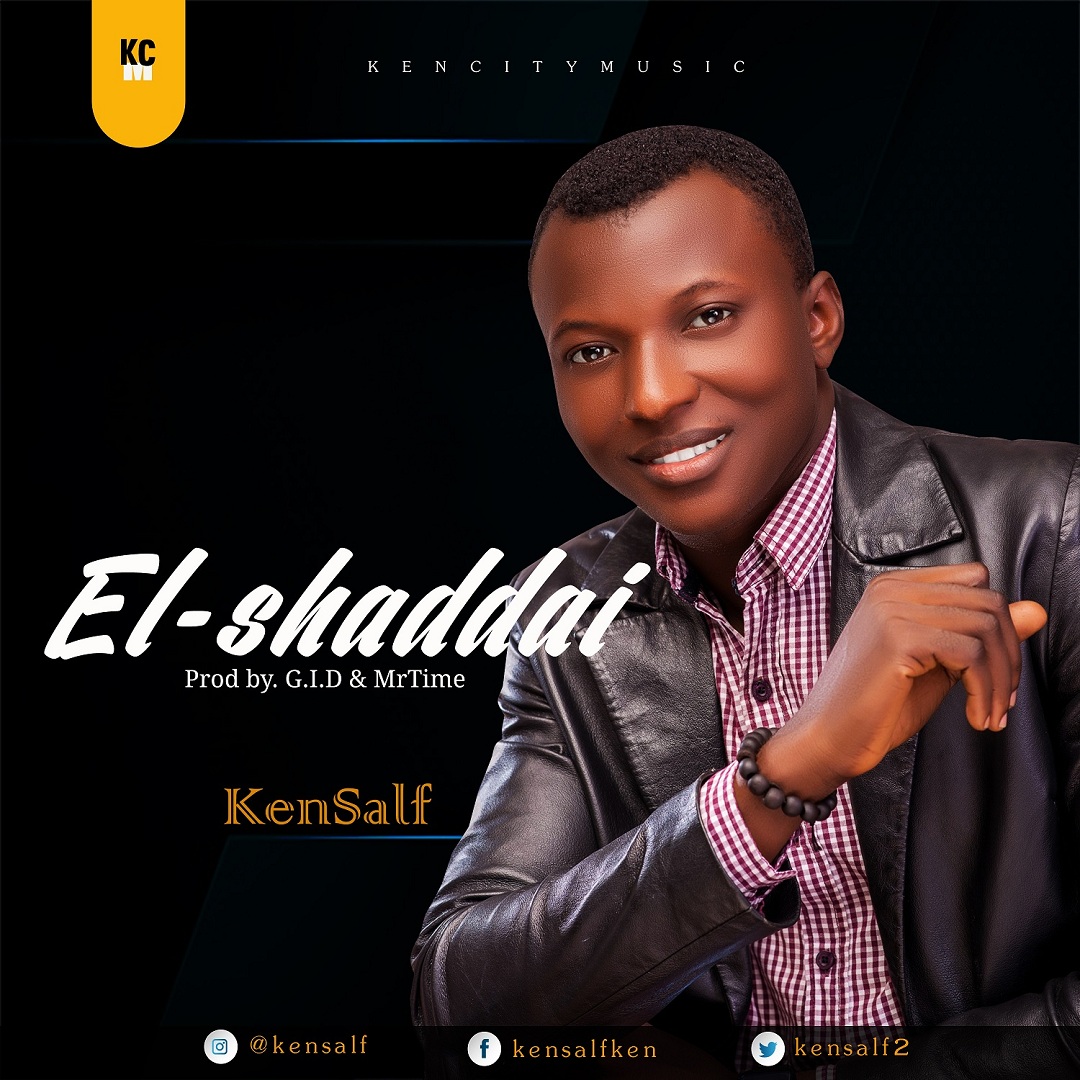 Kensalf is a contemporary gospel recording artists, live performing artiste and a choral director with an angelic voice in praising God and uniting the world with the message of love.
He is a graduate of accountancy and currently reside in Lagos, Nigeria. He has worked with reputable musicians within the country and beyond. Kensalf has an album to his credit (Greater Love 2014).
He is the brain behind an annual concert CELEBRATION OF THE GREAT KING in his home Abejukolo kogi state  where hundreds and thousands gather to worship God.
El-shaddai is a song of proclamation of the true king and Savior of the world Jesus Christ. "El-shaddai Adonai you reign Jesus Christ the son of God you reign no one can save me but you"
Your money,fame,position, friends even yourself can't save you except the slain lamb of God Jesus Christ.
Download, sing, share and expect a miracle
Download link: http://bit.ly/Kensalf-El-Shaddai
Mp3 Link [HERE]
LYRICS
El-shaddai adonai you reign
Jesus Christ the son of God you reign
No one can save me but you
No one can save me but you 2x
El-shaddai adonai you reign
Jesus Christ the son of God you reign
No one can save me but you
No one can save me but you
The light and the word and the way
The one who set me free and made me whole
Am standing here
Because of you
And am shining forth
Because of you
Ooo
Ooo
El-shaddai adonai you reign
Jesus Christ the son of God
You reign
No one can save me but you
No one can save me but you
Special part
Call: you reign
Res: you reign
Call: you rule
Res: you rule
All: Jesus Christ
Call: you shine
Res: you shine
Call: and rule
Res: and rule
All : in my life 2x
El-shaddai adonai you reign
Jesus Christ the son of God you reign
No one can save me but you
No one can save me but you
Social Media Connect:
Facebook: @kensalken
Twitter: @kensalf2
Instagram: @kensalf