Music: Dance Go ~ Chris Jelavic [@Chrisjelavic @GospelHitsNaija]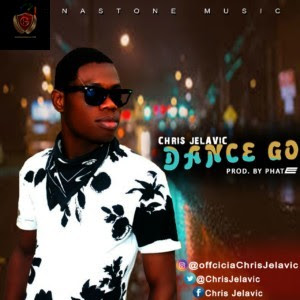 Young, talented gospel music star, Chris Jelavic under the management  of Konastone Music drops his official debut single titled "Dance Go" produced by the prolific Phat E. He uses his unique style of gospel Afro beat and Hip Hop to usher his listeners into the new year after the hustles, trials, recessions of the previous year Chris Says you're dancing into new heights as "overcomers".
Enjoy this spirited grooved by the Gospel lyricist Chris Jelavic and get ready to #DanceGo #konastoneEnt  #DanceGoByChrisJelavic
DOWNLOAD
ABOUT CHRIS
CHRISTIAN ABRAHAM SHAIBU  popularly known as CHRIS  JELAVIC is a Nigeria artist, song writer, Actor, Author, screen Writer and a novelist best known for performing Gospel music Genre.
CHRIS JELAVIC a young talented Artist who specialized on all kinds of music genre ranging from Rock, RnB, Reggae, Pop and Hip Hop genre, he's also a worship leader.
Chris who hails from Edo State Nigeria and lived in Lagos state Nigeria.
Was born in Benin City into a Christian family home,As a child growing up,he started singing in the church and primary school days At an early age of seven (7) which played a big role in his musical career
His journey into music took a boost in His high school days, where he developed his own unique style as a lyricist,song writer,and singer,Using music as a platform to express his feelings about God and his life.
CHRIS JELAVIC has a way of bringing music to your spirit,soul and body in rejuvenating atmosphere as he minister songs of the spirit with a mind blowing lyrics. He is a singer who has been inspired by the word of God and the holy spirit.he is a multi-talented Artist,who has it's heart and is passionate about the Gospel of Christ.
CONNECT
Twitter: @Chrisjelavic
Facebook: S.chrisjelavic