Audio & Video: Come Let's Sing ~ Victor & The Kingstarworld Ft. Jackson Jones [Instagram | Twitter | YouTube: @Kingstarworldtv]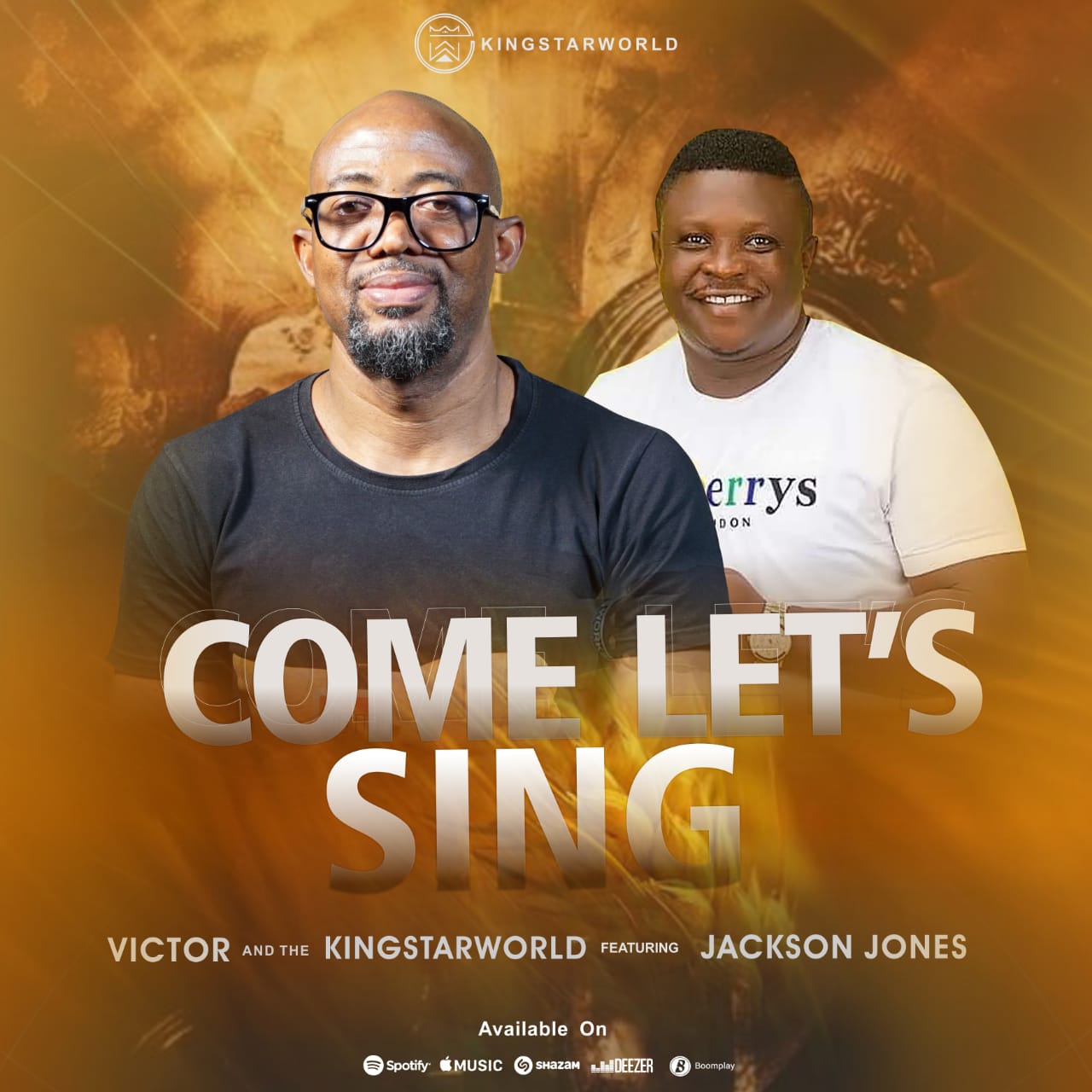 "Come Let's Sing" looks beyond your present circumstances and leverages on God's ability to handle anything that comes your way. Praise Him in advance for your freedom, deliverance, healing, blessings and all. When your praise goes up to Him, He showers you with His blessings. If you are searching for God and you are wondering why He seems distant in your situation, look no further, He lives in the midst of your praises!
The writer, Victor expresses God's omnipotence in this electrifying praise performed by him and the Kingstarworld, and featuring the energetic praise singer Jackson Jones.
Watch the video below:
COME LET'S SING – LYRICS
Come let's sing praise to God
For what He has done
And what He is yet to do
Lift up your voices and shout
When praises go up, His blessings will come down
Our God can do much more
Than we could ever ask, or even imagine
Our God can do much more
Than we could ever ask, or even imagin
(and He) He's worthy of our praise
He brought me out of the mary clay
He set my feet on the rock to stay
No matter what may come my way
He is my Joy
He is my Song
He is my Life
Repeat
oh oh oh oh oh
Repeat chorus
CONNECT WITH VICTOR AND THE KINGSTARWORLD ON SOCIAL MEDIA
Instagram | Twitter | YouTube: @Kingstarworldtv
Facebook: Kingstarworld
TEAM MEMBERS INSTAGRAM HANDLES:
Chris Gawah: chrisgawah
Godslove: godslove208
Divine: Officialdivyn
Kehinde: Kennivocals
Wisdom: bigfash_officialz
Vanessa: okafor.vanessa.7