The Rock Challenge: The Biggest Ever Gospel Music Challenge Starts 26th April – 10th May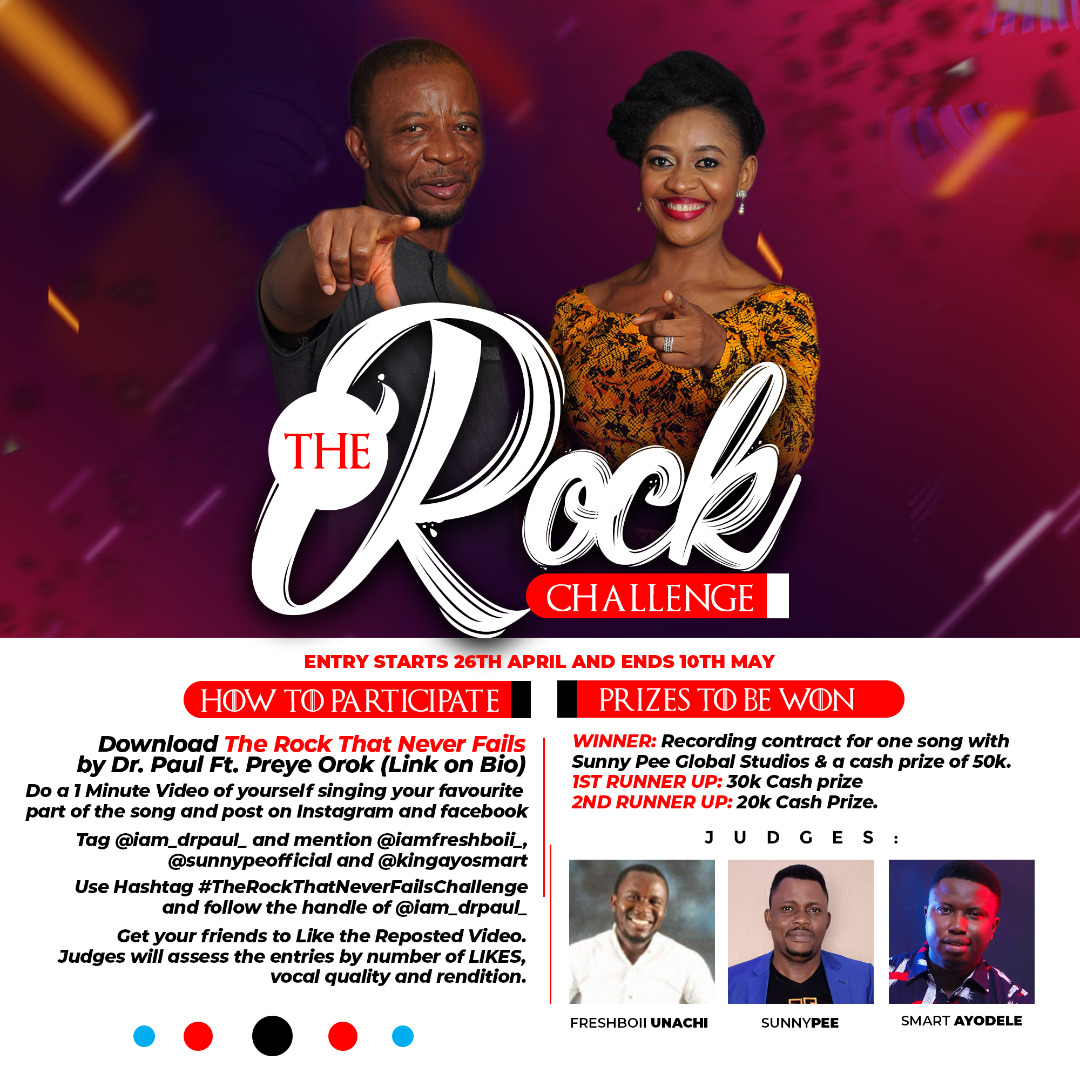 The biggest ever gospel music challenge titled The Rock Challenge has just started and is to run from Friday, 26th April to Friday, 10th May, 2019.
Hold your breath, grab your phones and get ready to compete. Here's how to enter the competition:
Download 'The Rock That Never Fails' by Dr. Paul Featuring Preye Orok

Do a 1-minute video of yourself singing any favorite part of yours from the song

Post it on Instagram and Facebook and tag many people (your friends, family, relatives etc)
Tag @iam_drpaul_ @iamfreshboii_ @sunnypeeofficial @kingayosmart on Instagram
Use the hashtag #TheRockThatNeverFailsChallenge
Follow @iam_drpaul_

Get your friends to like the video you posted as judges will assess the level of likes, views and vocal quality.
Prizes To Be Won
Winner:
Cash Prize of N50,000

Recording contract with Global Music Empire for One song

Radio Tour

Branding and Song promotion on major gospel blogs
1st Runner Up: N30,000

2nd Runner Up: N20,000
The competition is free for all. No payments involved, no strings attached, no mago mago, no ima nmadu(man know man), no corruption.
All You Need Is Raw Talent/Gift From God and a Phone That Can Record Video and Audio.
 
CLICK TO DOWNLOAD THE ROCK THAT NEVER FAILS >> https://my.notjustok.com/track/download/id/372854/by/000