I Belong To You Jesus ~ Purist Ogboi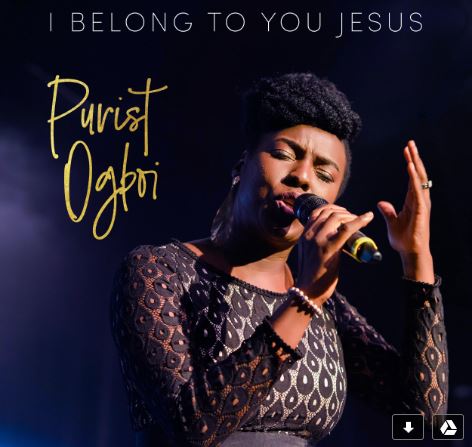 UK based Multi Award Winning Gospel sensation PURIST OGBOI makes another come back with the release of her much anticipated Brand New Single titled "I Belong To You Jesus".
This song is simply a love letter to her Lord and saviour Jesus Christ. It was birthed from a place of deep thanksgiving for the innumerable things He has done in her life's journey. "I BELONG TO YOU JESUS" is the 2nd single from Purist's forth coming album [THE VICTORY PROJECT]
Accompanying this outstanding single is an equally stunning music video from THE SYNERGY VOL 2 LIVE RECORDING CONCERT. The song was recorded LIVE at the Thameside Theatre London UK.
Produced by Evans Ogboi for Simplicity Records.
Video Directed by Fred Williams of Icon Towers
Watch Video below;
LYRICS
VERSE
Who am I
That you're mindful of me
Who am I
That you care so much for me
Lord you crowned me
With your glory and your honour
How you love me Jesus
My mind can't comprehend .
CHORUS
Everything
that I am
All I have
Belongs to you
You're my life
You're my hope
You're my strength God
I BELONG TO YOU
Hook
It all belongs to you JESUS
I belong to you JESUS
CONNECT WITH PURIST OGBOI
Twitter: Purist Ogboi
Instagram: Purist Ogboi
Facebook: Purist Ogboi