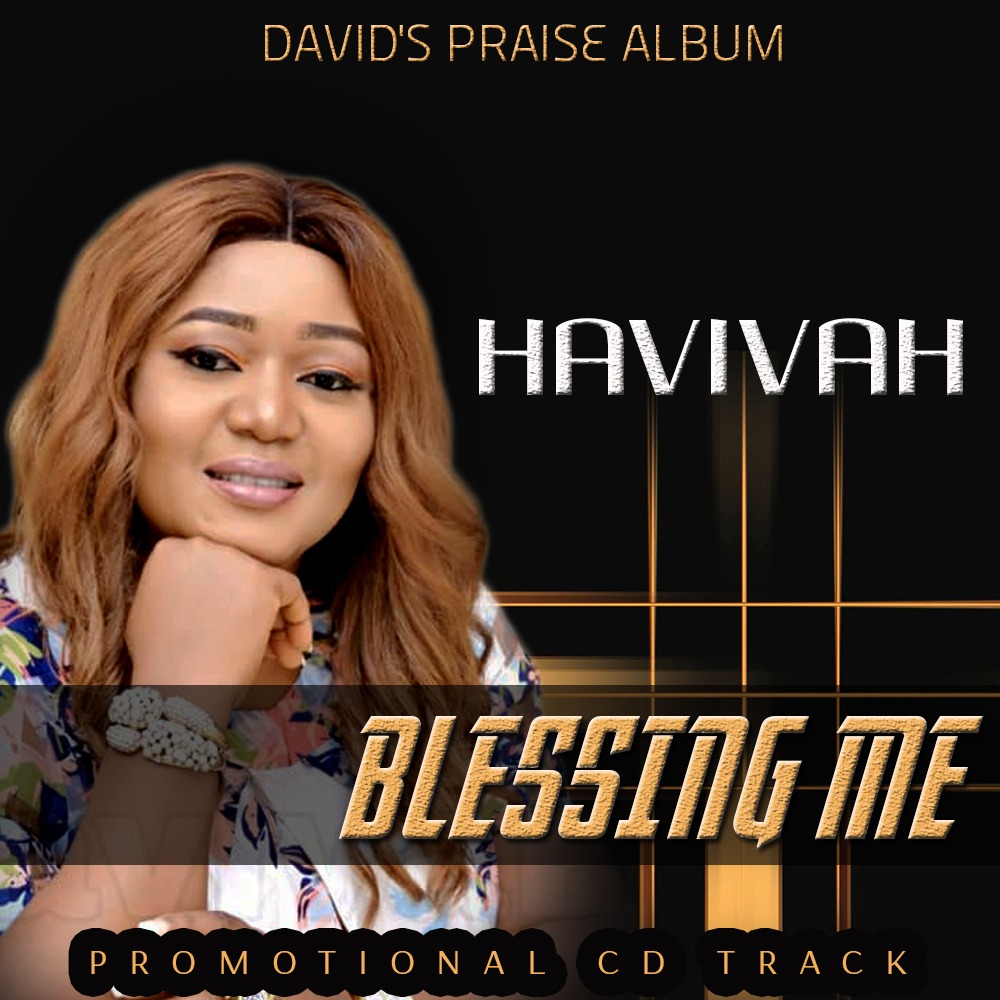 Top Gospel Minister Havivah releases 
"Blessing Me"
 a song from her recent debut 12-track album 
'DAVID's PRAISE'
.
According to her "I believe in writing from her heart through the Inspiration of the HOLY SPIRIT and 'Blessing Me' is one of the over 50 songs which will soon bless the nation."
In 'Blessing Me' she sings a song of praise to God for His continuous blessing according to Psalm 104:33.
DOWNLOAD LINK:
https://havivahworld.com/wp-content/uploads/2018/09/Blessing-Me.mp3
ABOUT HAVIVAH
Havivah Umanah is a Phenomenal and Anointed Vocalist, Recording Artist, Songwriter and Wife; she was born on the 25th December in the Eastern part of Nigeria. A graduate of Public Administration from the University of Abuja.
Her singing career started unofficially at the tender age in Choir, as a teenage Chorister she was a leading vocal in the Annual Choir Competition.
She has just released her new Album 'DAVID'S PRAISE' with twelve tracks, all songs were Inspired by the HOLY SPIRIT. She is so passionate about God; her delight is in fulfilling the will of God and Ministering the word of God through songs to every nation.
Havivah receive all her songs through Revelation in the Word of God, most time she woke up with a new song in her mouth.
She is gifted in the word of wisdom and revelation, a dynamic motivator and Councillor. Her powerful lyrics comprises of psalms that heal the sick, transform lives and amend a broken heart that is why the Album is Title 'DAVID'S PRAISE'
Havivah is a Lover of God ,a Gem of authenticity and Uniqueness , Her songs goes with deeper thought and they stay with you, She open her heart and sing from the place of depth passion and joy in praising God.
Havivah is mandated with great delight to bring the Gospel of JESUS CHRIST through songs to the whole world to the Glory of God the FATHER, SON and The HOLY SPIRIT.