He Is Risen ~ Tracy Tolota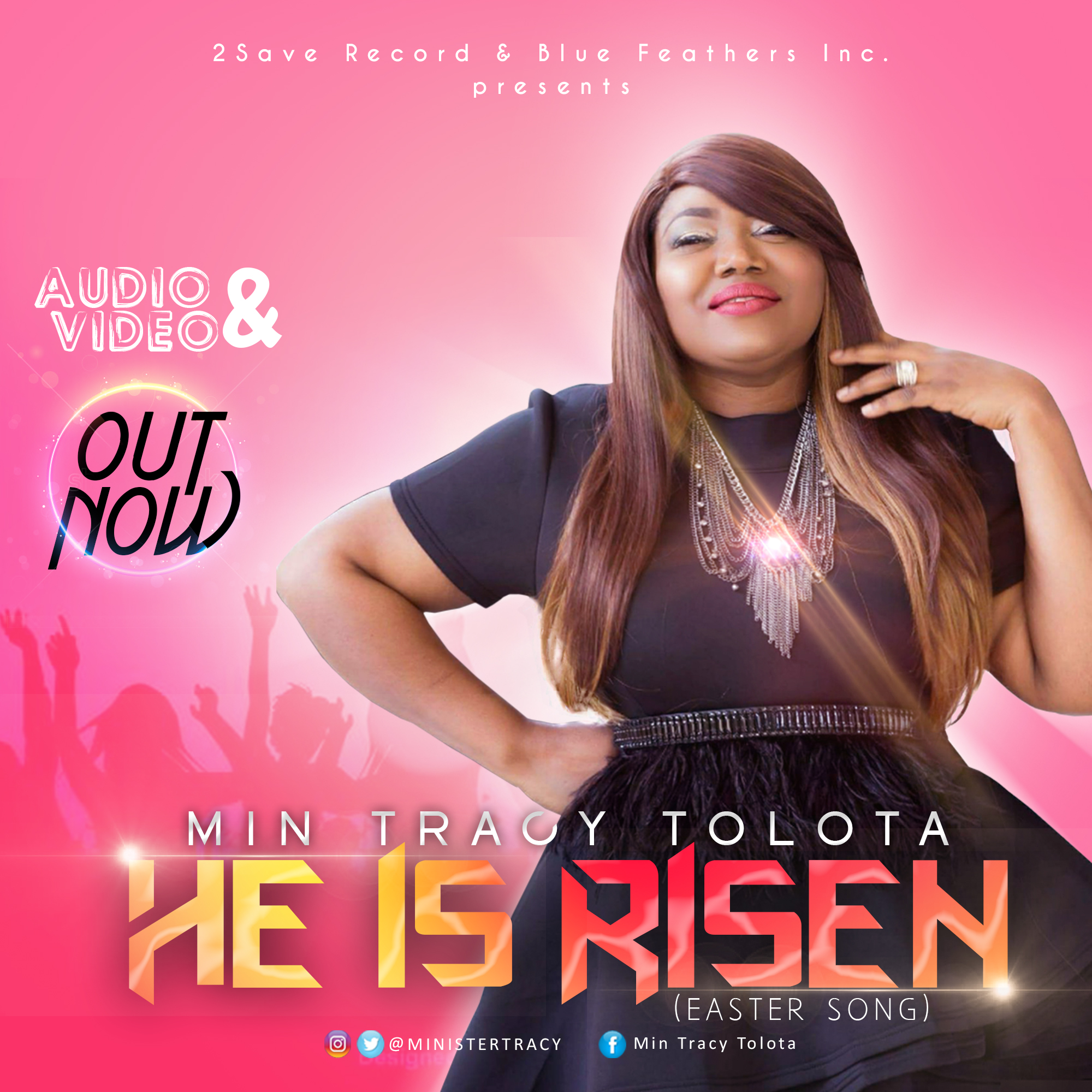 Yep, Happy Easter to you all. International music minister, Tracy Tolota is here again with some Easter goodies!
She releases yet another single titled 'He Is Risen' for the Easter season.
"As we take up solemn moment of victory, a moment when our minds reflects on the death and resurrection of Jesus Christ which is the only hope for humanity, so get the taste of this song and rephrase, 'Jesus is risen', are you ready?" – Min. Tracy Tolota.
Produced by Dalorbeats. Download and be blessed!
CONNECT WITH TRACY TOLOTA
Twitter | Instagram: @MinisterTracy
Facebook: Min Tracy Tolota.