Music: Dansaki Re ~ Chi-Gospel [@iamchiGospel @GospelHitsNaija]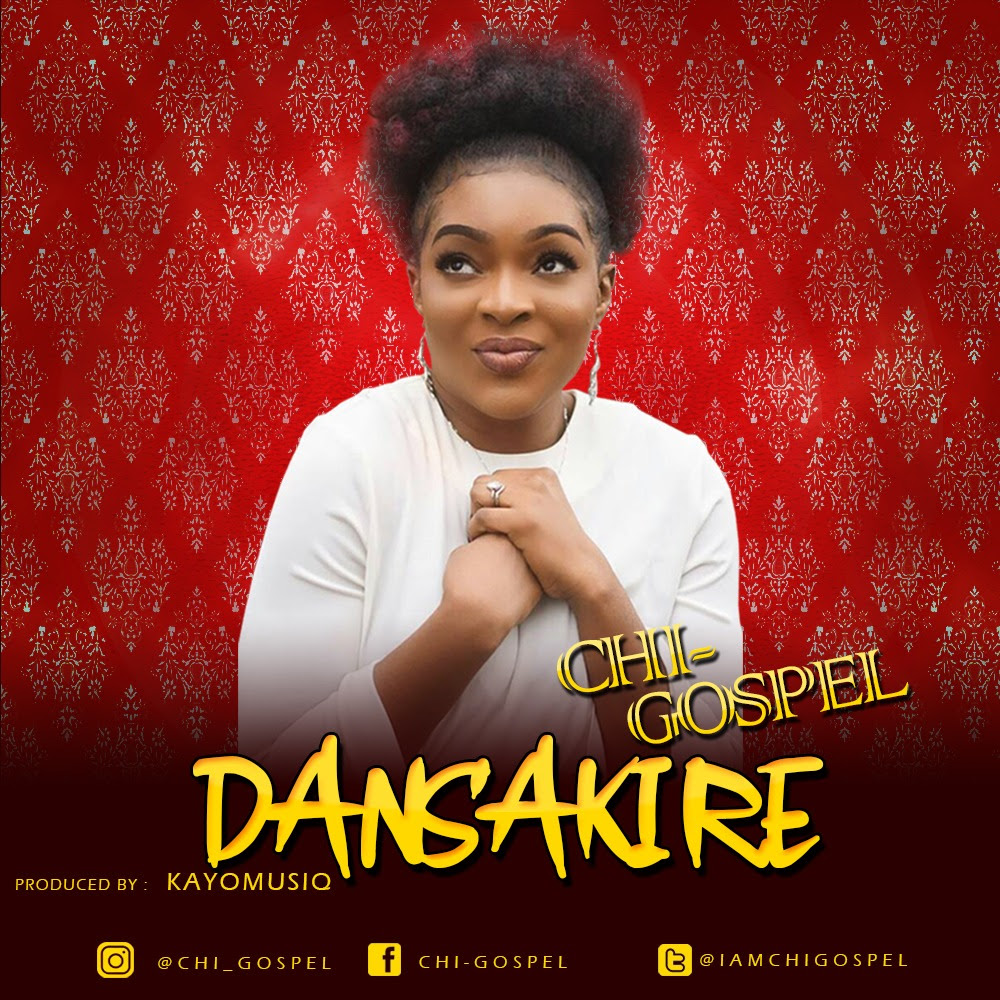 International and anointed praise and worship leader, Chi-Gospel makes her debut into the Gospel music scene with the release of 'Dansaki Re', a praise song with catching, superlative lyrics.
She had this to say about the new release:
"I have waited for so long to do this and am thankful to God for making this vision a reality".
Chi-gospel aims to touch audiences worldwide with her songs and hence the track "Dansaki Re", a song of thanksgiving to God, which has an Igbo margin, a Yoruba line soothe and a western touch with afro centered vibe in it.
This fantastic tune was produced by Kayomusiq.
Download and listen.
DOWNLOAD
Going further, the practising medical student turned worship and praise leader, seem to encourages her listeners and tell more of herself:
"I am able to write the songs and relate it with my everyday real life experience.
There is no better song to start with than a song of thanksgiving to God. For when you thank him for no reason, he will give you a reason.
"I get my inspiration from God almighty and I want to let God use me in this generation and let him draw out of me what is needed to touch lives for I am only a vessel.
"I am humbled that there are people who want to hear my songs. It's truly amazing!"
LYRICS
Verse 1
Lord I give you the praise
Lord I give you the glory o
Lord I give you the honor
Lord I give you my worship oo
Mo n'owo mi soke
(I am lifting my hands)
If he don bless you
(If GOd has blessed you)
N'owo re soke oooo
(Put ur hands in the air)
Chorus
Halle Halle halleluyah
My God is good
glory glory halleluyah oo
Baba na u!
You just dey bless me every day now I am a living testimony
You put my enemies to shame
Yes! I've got the victory
Verse 2:
Only you I go serve
Only you be my GOd o
You are forever the same
You are a miracle worker oo
Agam ebuli Akam elu
(I will lift up my hands)
Elu elu
(Higher higher)
Buli-aka go elu elu elu
(Put you hands in the air)
Elu elu
(Higher higher)
Holy holy is your name o
Mighty GOd
Worthy worthy is your name o
O mighty gan
You give me joy you give me favor Baba I dey forever loyal
Your love forever stays the same
Yes I've got the victory!!
Chorus 2x
Bridge
For you have been my rock and shield
In your name I know I am healed
Yes I am an overcomer in this life
Chorus
CONNECT
Twitter: @iamchiGospel
Instagram: @Chi_Gospel
Facebook: Chi-Gospel