Music: Thankful ~ Paul Chris [ @mykbmix25 @MisterseunPR]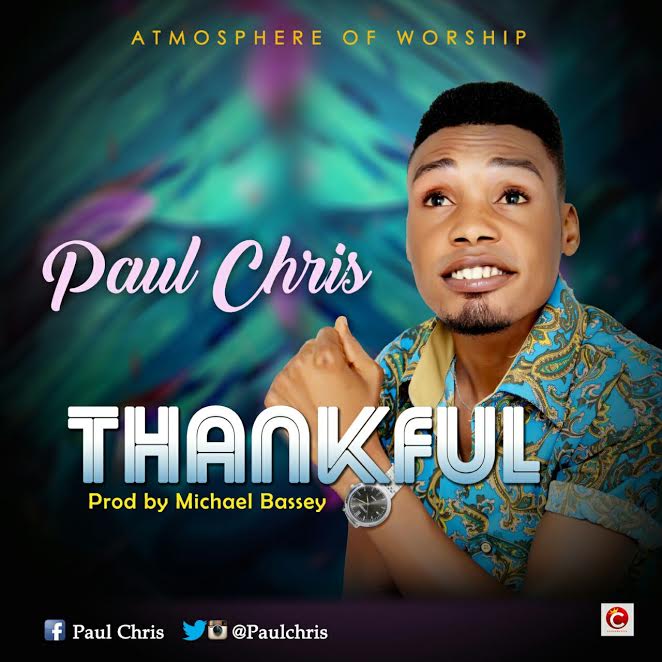 Paul Chris is a music minister, a worshipper of God and a song writer. This song 'THANKFUL' is his second single. He worships Presently with  DOMINION CITY, Surulere Branch, Lagos.
'Thankful' as a song will get you thinking of the Goodness and Greatness of God as seen in psalm 92vs1 which says 'It's a Good thing to give thanks unto the Lord and to sing Praises unto thy name O most high.'
This Song is Produced By Michael Bassey for Pro Masta Studio.