Music: On Fire ~ Chibuisi [@ChibuisiMba]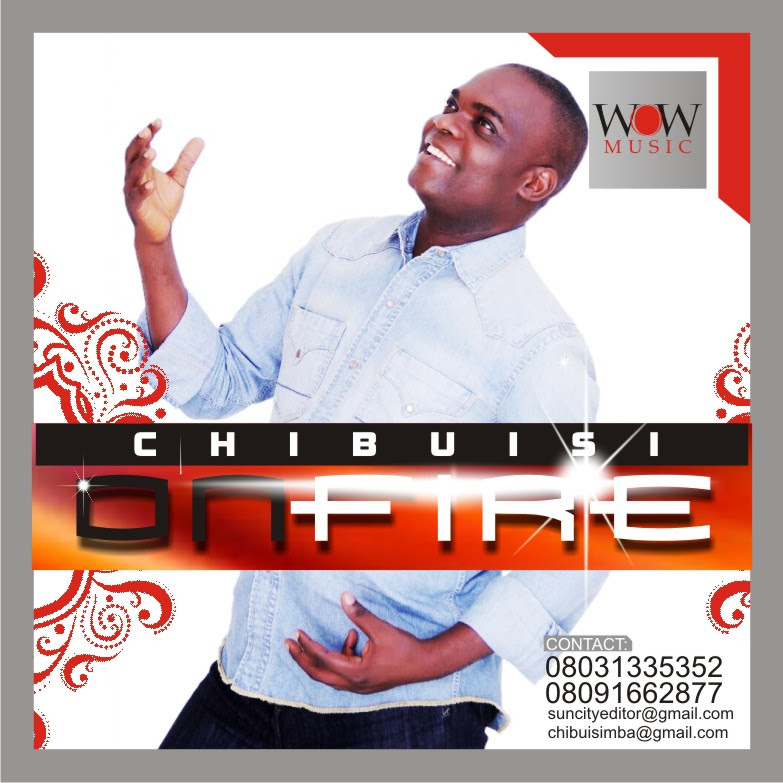 Gospel music artiste Chibuisi Mba basically stage-named Chibuisi has just released an exceptional spirit-filled melody. The song which is a contemporary Gospel dancehall tune is a splendid declaration of God's power working in us as His children. The song 'On Fire' is set to mark a proclamation that God's children supersedes the ordinary, in essence are made to be untouchable by the powers of darkness.
'On Fire' is set to make every believer an achiever through God's divine mandate on us all.
In his words, Chibuisi says; "I believe God is calling us to an exceptional life of thanksgiving, praise and worship, so that we can reclaim our place of dominion and power in Him. This is the very essence of our creation, to bring Him pleasure".
Download and enjoy!

About Chibuisi
Chibby as he is fondly called is a terrific worship leader, a life success coach, entrepreneur and a public speaker of repute. He's on the debut on challenging you to stretch your ingenuity and expand your place of influence as originally enthroned by the most High.
Sent from: