The Souled Out Generation is a recording music group established by The Souled Out Centre, towards the last quarter of 2017, and have been working on their debut album since then; presenting a new funky single titled "Change Like This".
The single – "Change Like This" is their debut single which tells of an amazing work of transforming and changing our lives for good of God and to the amazement of our beholders. It has a funky and upbeat tempo.
The SOG as the group is fondly called is aimed at setting new standards in the style and quality of sound mostly obtained in the gospel music scenery in Nigeria and Africa at large and the SOG did justice with the simplicity and
accuracy of their vocal delivery laced with very skillfull and mind-blowing live music.
"Change Like This" is a well-crafted piece of music that will leave you vibing and singing along to, repeatedly.
See video below;
Written by AB Emeruwa
Produced by DBF
Drums: Emmanuel Okiki (Drum Dynamics)
Bass Guitar: PraiseGod Akpan (Peavybasz)
Guitar: Johnguitar
Aux Keyboard: Josiah Zebulon
Recorded, Mixed & Mastered: TSL Studios
VOCALIST
Tina Alegbe | Whitney Lammy | Edenojie Reuben Isimhemhen
Endy Musik | Edenojie Kelvin Osagie | AB Emeruwa | Precious Kanu | Laura Ozere
CONNECT
Website: https://thesouledoutcentre.com/sog/
Instagram: @souledoutgeneration
Twitter: @souledoutgen
Facebook: Souled Out Generation
Youtube: Souled Out Centre
Email: thesog@thesouledoutcentre.com
Phone: +2348129832179
Felix Junior is an Abuja-based gospel music minister set out in 2018 with what can be described as "a gathering of desperate people to be blessed & be refreshed in the Spirit".
Following the huge success of the 2018 edition of IN HIS PRESENCE WORSHIP EXPERIENCE, Felix Junior has tipped of that the phenomenon event will be an evening of worship encounter for the spirit, soul & body while advocating that attendants will experience God in a new dimension.
This epic event will be having Abuja based gospel music ministers and many more that will be unveiled soon.
Felix says: "We trust God Almighty that this year will be bigger than last year's IN HIS PRESENCE WORSHIP EXPERIENCE. We are putting a lot more prayer time, seeking the face of God for his Shekinah Presence, that everyone that comes into the venue on that day Will go back receiving something tangible from the Lord. The Lord will be glorified in us and through us."
EVENT DETAILS
Date: 16th June, 2018
Venue: RCCG, Harvest Centre Mega Church Road, 17 Karu Road, Opp Fortune WareHouse Mararaba, Nasarawa State.
A new milestone has been laid by EeZee Conceptz Global after scooping 4 awards from the just concluded African Gospel Awards Festival (AGAFEST)which held in Ghana.
EeZee Conceptz Global artiste Mercy Chinwo took home 3 awards – Worship Song of the Year, New Artiste of the Year and Female Artiste of the Year award – while Label boss, artiste manager and music promoter EeZee Tee walked away with Artiste Manager of the Year award.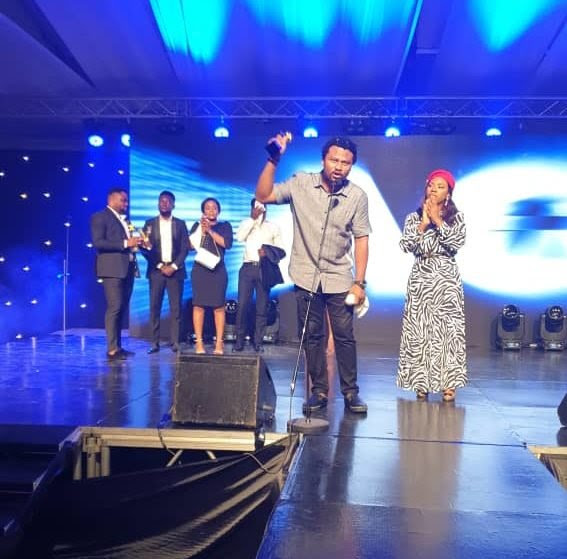 Mercy Chinwo was paired with renowned artistes including Sinach (Nigeria), Diana Hamilton (Ghana), Ntokozo Mbambo (South Africa), Prospa Ochimana(Nigeria), Lily Perez (Nigeria), Joe Mettle (Ghana), Tim Godfrey (Nigeria) in different categories to emerge winner of the 3 awards.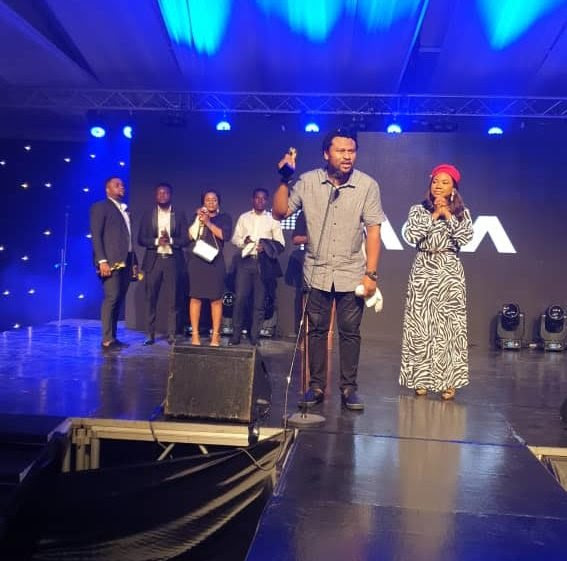 EeZee Tee was also paired with other managers from around Africa including Kwesi Kumi Koomson (Joe Mettle's manager), King David (Diana Hamilton's manager), Psheg (Sinach's manager), Kgaogelo Makweya (Dr. Tumi's manager), amongst others, to emerge winner in the category.
Speaking on the award EeZee Conceptz Global boss EeZee Tee reminisced on how he was criticized for leaving a potentially promising music career to focus on artiste management, 7 years down the line, he is only filled with awe of what God has done!
"In 2012, when the Lord asked me to go into Brand management and Media Consulting, dropping my music career completely, I was hugely discouraged by some very respected and trusted folks who were sure I wouldn't last… 7 years later, all I see is God proofing himself over and over again in my life. Don't give up folks, people's opinion and head knowledge about you can't change God's script." 
The African Gospel Awards Festival (AGAFEST) took place on the 30th of March, 2019, at the Fantasy Dome in Accra, Ghana, with the theme "Africa Under One God." It seeks to honour the works of Gospel acts across the continent.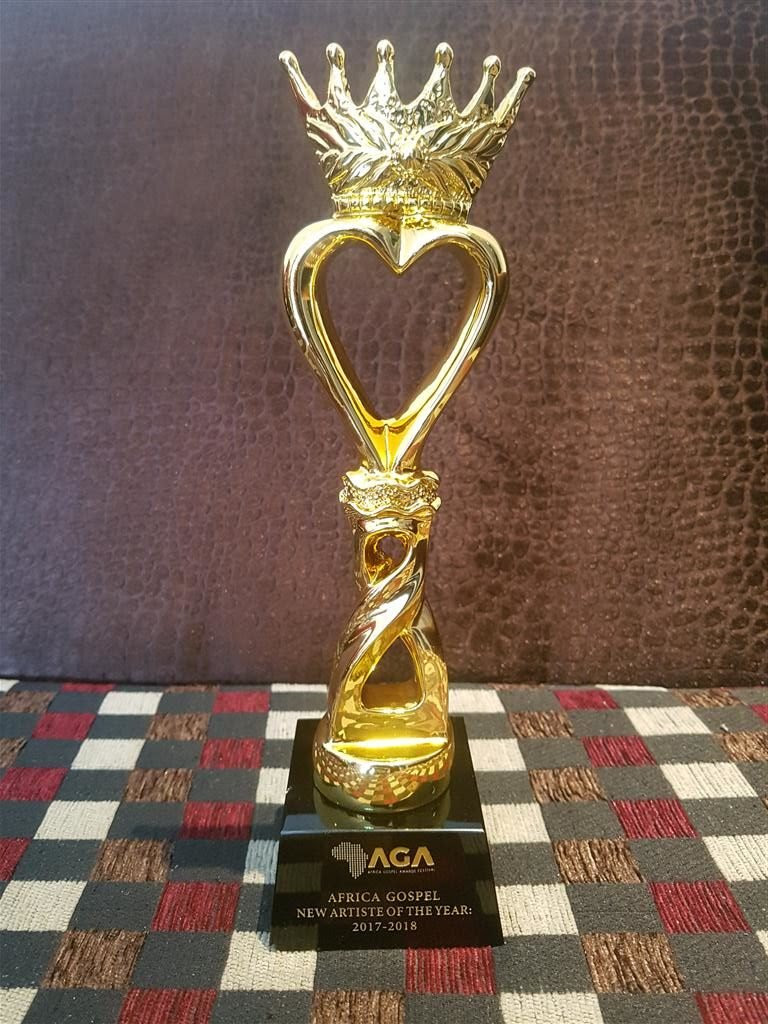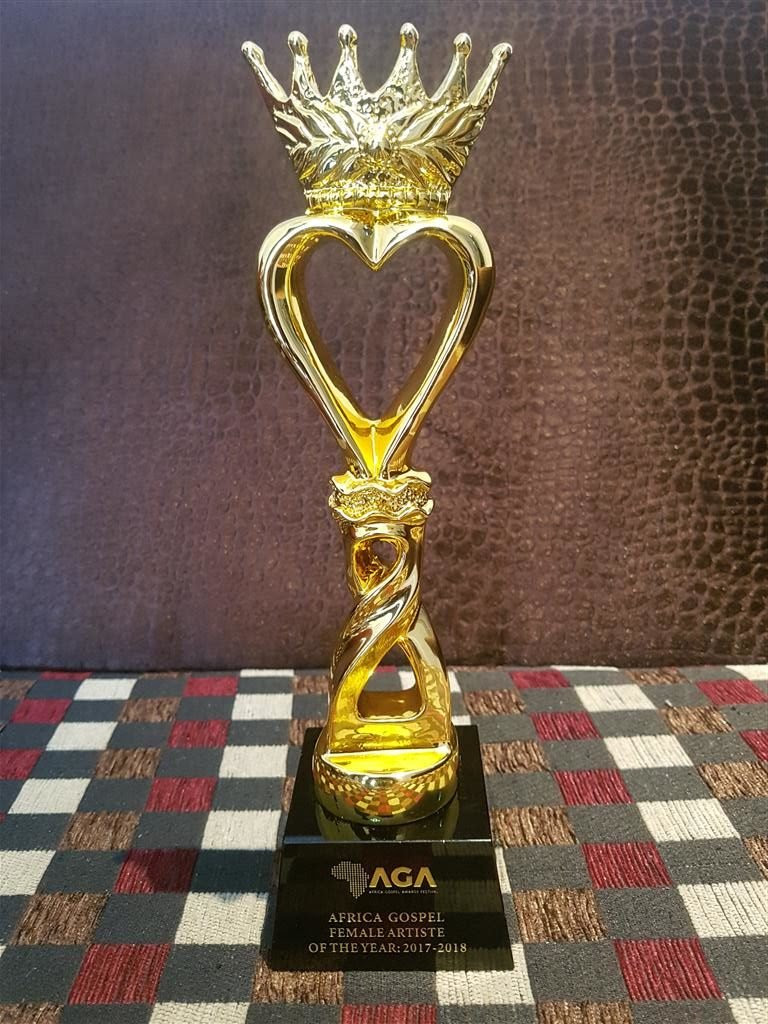 Thirteen-time GRAMMY® winning artist, songwriter and producer, Kirk Franklin, will release his highly anticipated new album, LONG LIVE LOVE, on May 31, 2019. The album, which is Franklin's thirteenth studio offering, features the hit single, "Love Theory."
Following the release of the LONG LIVE LOVE album in May, Franklin will embark on the LONG LIVE LOVE Tour beginning on July 11, 2019. The tour will kick off in Austin, TX and make stops in 25 other major cities including, New York City, Los Angeles, Chicago, Atlanta, Baltimore, Detroit, and Houston. Tickets go on sale on March 29th at 10 am in their respective time zones. Every ticket for this show includes a CD copy of Kirk Franklin's new album, LONG LIVE LOVE (available May 31st). Visithttp://www.KirkFranklin.com for the full list of show dates and ticket links.
In addition to the LONG LIVE LOVE Tour, fans can see Franklin headlining the 2nd Annual Exodus Music & Arts Festival on May 26th in Irving, TX. This year the festival, which was launched in 2018 in conjunction with Live Nation Urban, will feature Fred Hammond, The Clark Sisters, Tasha Cobbs Leonard, Travis Greene, VaShawn Mitchell and Kelontae Gavin.
Never one to slow down, Franklin will host the 34th Annual Stellar Gospel Music Awards on March 29th and will be back as the host of BET's popular music competition show, Sunday Best, when the program returns in the summer.
The legendary maestro Kurt Carr is back with new music, with the release of his new single "Bless Somebody Else (Dorothy's Song)"!  The two-time GRAMMY® nominated Gospel icon has crafted a masterful blend to excite the senses and replenish the soul on this new single, available now at digital platforms and newly-released to radio.  Carr leads "Bless Somebody Else (Dorothy's Song)" to new heights, bringing together his friends in an all-star performance of celebrated voices with The Kurt Carr Singers, Miles Caton, Wess Morgan, Fred Hammond, Faith Evans, Yolanda Adams, Smokie Norful, Erica Campbell, Roosevelt Griffin, John P. Kee, Jekalyn Carr, Bishop Paul S. Morton, Keke Wyatt, Bishop T.D. Jakes, Denise Tichenor, and Zacardi Cortez.
Praising God's blessing over us and providing encouragement to use our lives to bless others, Carr penned the lyrics and music for "Bless Somebody Else (Dorothy's Song)," continuing to pave the way as a musical innovator with his sound.  One of the most revered recording artists, songwriters, producers and arrangers of our time, Kurt Carr's career spans over three decades, with  "In the Sanctuary," "I Almost Let Go," "God Blocked It," and "For Every Mountain," renowned among some of his greatest hits beloved by fans around the world.   Inspired by pioneering Gospel icons such as Andraé Crouch, James Cleveland, and Richard Smallwood, Kurt Carr's work has been honored with multiple Stellar Awards, a Dove Award, the BMI Trailblazer Award, and the James Cleveland Lifetime Achievement Award, and he was inducted into the Stellar Honors Hall of Fame in 2018.
Kurt Carr reflects on creating this new song, saying: "Bless Somebody Else (Dorothy's Song), is the theme of my life for this season…It's inspired by the life of Dorothy King who walked by my side in ministry for 25 years. Dorothy was the most unselfish person I've ever known. Her entire life was devoted to blessing everyone she came in contact with. She passed away suddenly, which was devastating to me and all of my team. She literally took care of us. It took time to heal our hearts, but we are back and ready to serve! Since her passing I've thought of how I'd honor her memory…I wrote Bless Somebody Else (Dorothy's Song), which is truly her testimony. Every time you bless me I'm gonna bless somebody else…"
A portion of proceeds from the single will bless charities.  "Bless Somebody Else (Dorothy's Song)" marks the first single from his forthcoming ninth album, to be released later this year.  Introducing new music beginning at his live recording in Houston last year, Kurt Carr has maintained a demanding schedule over the past few years working on numerous projects for other artists, as well as serving as Creative Director in music ministry at The Fountain of Praise mega church in Houston, TX.
KURT CARR: "Bless Somebody Else (Dorothy's Song)" is available now.
https://KurtCarr.lnk.to/BlessSomebodyElsePR
To connect with Kurt Carr, visit:
Twitter @TheKurtCarr
Facebook: /TheKurtCarr
Instagram: @TheKurtCarr
Rectitude Records in conjunction with SSB Concerts bring to you #PraiseBusstopDanceChallenge.
10 weeks of Intense Dance & Praise with CDO's latest project, #PraiseBusStop.
How To Enter:
– Record a 1 minute video dancing to Praise Bus-stop Medley 2 by CDO.
– Upload the video to your Instagram using the Hashtags
#PraiseBusstopChallenge
#PraiseBusstopDanceChallenge 
and mention/tag
@cdoofficial
@ssbconcerts
@gospelnaija
– The videos will be shared on CDO's Instagram timeline (@cdoofficial) and for each week,
and the video with the highest number of Likes will emerge as Winner for that week.
Weekly Prize: Android Phone.
Promo Video: https://www.youtube.com/watch?v=rGCk4OmM7KM
Download PRAISE BUS-STOP Medley 2 by CDO:
http://bit.ly/PraiseBusstop2CDO
Watch PRAISE BUS-STOP Medley 2 Official Video:
https://www.youtube.com/watch?v=tGAT_6wGaYE
#PraiseBusstopDanceChallenge kicks off on 10th of March and runs through till 19th of May, 2019.
Connect with CDO:
Facebook/Twitter/Instagram: @cdoofficial
Web: www.cdogospel.com
With the release of the new single "The Reason", Toluwanimee set in motion the journey towards the premiere of the debut album "Go Deeper".
She had announced the release of the album last year May, after she dropped the single "WOW", which was produced by Wilz, but natal care and the events that followed had slowed down the process of getting the album out. This birthed the release of the single "The Reason" where Toluwanimee laconically told the testimony that led to the release of the single, thereby, explaining why the album was delayed.
You have heard the words 'man proposes, God disposes' by the 15th century author, Thomas Kempis. This is true because as Toluwanimee was making plans for the album God needed to use a season in her life to get a testimony out, which will be a pillar of strength for many. Toluwanimee is a worshipper and would have done so, even in her sleep but by divine providence, she received a deeper epiphany for her worship. Reiterating the premise, Toluwanimee said:
"About 6 months ago, God delivered me from serious health complications. Honestly, I didn't need a reason because worship is what I was born to do but he gave me a season and another reason so here now I am singing his praises. This is the inspiration behind 'The Reason'" .
As it stands, "The Reason" will be ushering the "Go Deeper" album in. If you are familiar with Toluwanimee's music, then there is every reason to be excited!
Her music which sits in the Contemporary – sometimes Urban – Christian music genre has seen a wide range of the best hands in sound crafting including Wilson Joel, Wilz, Sunny Pee and more. It goes without saying that Toluwanimee does not play down on excellence. Her vocal prowess and piercing pitch is also a signature. You cannot hear a Toluwanimee's music and be second-guessing. Moreover, the lyrical richness of her music shows that her spiritual encounters are reflected on her music. More than once, She has narrated how some of her songs were birthed and one constant element is the secret place factor.
"Forever," "Sekki," "Miracle God," "Ultimate Price," "Lord Today," and "WOW" are some of the singles which has left indelible marks on the Gospel terrain, not only because of the excellence and professionalism, but also for their timeliness. So if Toluwanimee can get the essence of her message right with her singles, because of the God-factor, rest assured there will be more on the album… little wonder its titled "Go Deeper"
There is more for Toluwanimee, there is more for you! Toluwanimee's underlying theme is that you need to go deeper on this journey with Jesus and the tracks on the album are necessary companies on this journey! Hence, Psalm 107:24 says:
"They saw the deeds of the LORD, his wondrous works in the deep"
Watch "The Reason" Lyric Video Below:
Download:
https://k007.kiwi6.com/hotlink/fs8m2kmyik/The_Reason_Master.mp3
Credit:
Photo: Big H
Twitter | Instagram | Facebook: @toluwanimee
URL: www.toluwanimee.com
Christian Record label and management company EeZee Conceptz observed an online media meet at their new ultra modern facility at Allen Avenue, Ikeja, Lagos on the 13th of February, 2019.
The aim of the meet is to foster and strengthen the relationship between the online media and the company which recently opened its Lagos arm and will be making some announcements soon. Also in the spirit of the Valentine season, the President of EeZee Conceptz, Mr. Ezekiel ThankGod aka EeZee Tee chose to express love to the online media community in appreciation of the past efforts.
Present at the online media meet include CEOs and representatives from Christian online media platforms, including Mr. Victor Igbinigie of GospoGroove, Mr. Anu Okunuga of Amen Radio, Mr. Emmanuel Oyez of Gospel Naija, Scott Oluwole Nelson of GMusicPlus, Mark Ogbeni of Xclusive Gospel, Gospel artiste and Production Manager for Praiseworld Radio, Samuel O. Imo aka Limoblaze, Amachree Superstar representing Worship Culture Radio and Alex Amos of SelahAfrik.
Issues were raised and resolved as solutions were proffered to the challenges of strong relationship between Gospel artistes and the online media. The President also took the team on a tour of the facility including the ultra modern studio.
EeZee Conceptz is the record label behind the success story of Mercy Chinwo. Also, EeZee Tee is also the manager behind artistes such as Frank Edwards, Preye Odede and others.
New Gen, a project of the Messiah's Marathon Praise, shares a brand new song and video "Jesus Alone" ahead of the annual RCCG Marathon Praise, 2019.
According to members of the group, "Jesus Alone is a song about the restoration of mankind, the lost generation.
A generation made by God in His own image became lost because they lost God who was their identity, their purpose and their light.
They began to live their lives according to dictates of the flesh and exhibited traits like fraud, lust, selfishness, jealousy, drunkenness, hatred and more.
To get back their lost estate, there was only one option – Jesus Alone.
They gave their lives to Jesus, the Great Physician. By this singular act of trust, a formerly insane generation regained their position as co-heirs with Christ Jesus.
They were translated from darkness into His marvelous light. Mankind became a NEW GENERATION – New Gen"
The video was directed by Oluyinka Davids for iFocus Pictures.
Listen, Download and share with colleagues.

Watch Video Here:
https://youtu.be/wbzRSxX0GaE
Check out "Kind God," the latest single from award-winning Gospel superstar Marvin Sapp.  Newly launched to Gospel radio, Sapp's much-beloved voice delivers an impeccable performance on "Kind God," a soaring ballad reflecting on God's plans and love over our lives, praising His sacrifice and enduring patience.  Written/produced by Kirk Franklin, "Kind God" is featured on Marvin Sapp's chart-topping album Close.  The ten-track album is the eleventh solo album from the multiple GRAMMY® nominated, 24-time Stellar Award-winning vocalist, songwriter, and producer, which garnered Stellar and Dove Award wins for Close and its title track.
Sapp has also launched a recording contest, with the chance to record a duet together.  Hosting a three-day event in Grand Rapids in March, registration is open now, and ending on February 22. Further details at: https://www.marvinsapp-popupshop.com/record.  In addition to his preaching and upcoming performance engagements, Bishop Marvin Sapp's ministry continues to thrive at home in Michigan, where he leads Lighthouse Full Life Center Church in Grand Rapids.  He is also Metropolitan Bishop within the Global United Fellowship where he oversees more than 100 churches in 19 states.
For more information, visit:
Website: www.MarvinSapp.com
Facebook @OfficialMarvinSapp
Twitter / Instagram @MarvinSapp